KEYWORDS
china
hong kong
usa
democracy
education
culture
covid-19
ccp
covid
history
The rich – poor gap
For years, governments and their citizens have expressed concern about the gap between the very rich and ordinary citizens. The gap is getting worse. And the COVID pandemic, like the financial crisis in 2008, will make the gap even larger.
Recent comment
Bernie Sanders in 'The Guardian" writes:
…the people on top have never had it so good. The top 1% now own more wealth than the bottom 92%, and the 50 wealthiest Americans own more wealth than the bottom half of American society – 165 million people. While millions of Americans have lost their jobs and incomes during the pandemic, over the past year 650 billionaires have seen their wealth increase by $1.3tn. Growing income and wealth inequality is not just an economic issue. It touches the very foundation of American democracy.
The global charity, Oxfam:
The world's richest 1% have more than twice as much wealth as 6.9 billion people. Only 4 cents in every dollar of tax revenue comes from taxes on wealth. Today 258 million children – 1 out of every 5 – will not be allowed to go to school. Every day 10,000 people die because they lack access to affordable healthcare.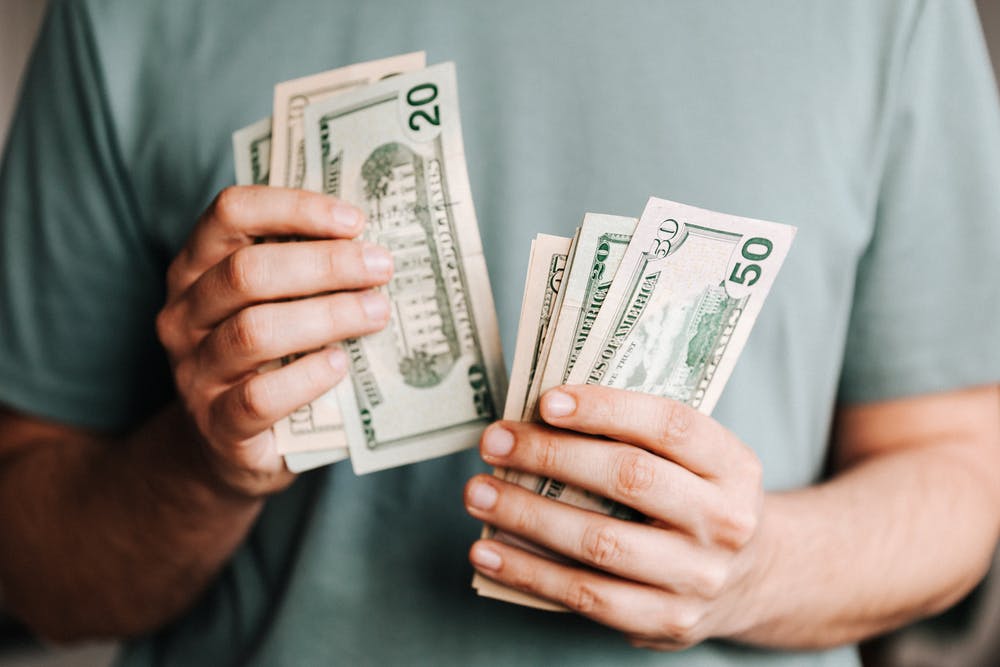 In results released recently by research agency Glocalities, a global survey reveals that:
81% of the world population is calling upon billionaires to contribute and help close the financing gap for the Sustainable Development Goals (SDGs) – including healthcare for all. Among the Chinese population, there was a rise in the appeal of billionaire philanthropist and Alibaba founder Jack Ma from 59% to 64% amidst the lockdowns, due to his financial contributions and efforts for providing medical equipment and developing a vaccine in countering the pandemic.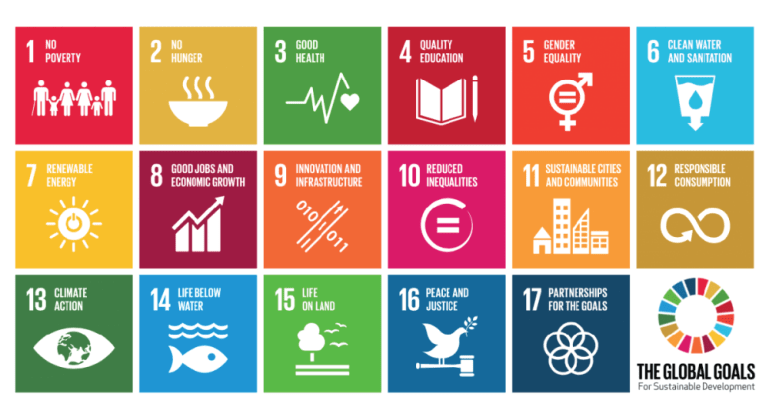 The OECD says:
Inequality is bad and getting worse. In the 1980s, the richest 10% of the population in OECD countries earned seven times more than the poorest 10%. They now earn nearly ten times more. When you include property and other forms of wealth, the situation is even worse: in 2012 the richest 10% controlled half of all total household wealth and the wealthiest 1% held 18% compared to only 3% for the poorest 40%.
These are recent opinions. No writer believes that the rich-poor gap is perfectly OK. We all agree that the rising wealth of the rich and increasing poverty of the poor is bad for everyone. Why, then, is no government doing anything about it? The simple answer is – nobody has wanted to enough – until now.
Today, one government is now taking steps.
The first breaking story
In July, the western world was alarmed by headlines such as "Crackdown on Chinese tech giants is 'backfiring' on Beijing, says academic" – CNBC. "China's regulatory crackdown has wiped billions off tech stocks" said CNBC again as recently as 30th August. CNBC continued:
China has introduced a slew of regulations in the past few months, in part aimed at the tech sector — a move that's spooked investors and wiped out billions of dollars in market value from the country's internet giants.

But with most of the landmark legislation passed and visibility increasing on the requirements of companies, investors are now wondering if it's time to jump into Chinese technology stocks.

Experts who spoke to CNBC, flagged several risks including continued regulatory scrutiny, geopolitics and uncertainty on the impact of business models.
The Greater Bay Area (GBA) Insight, sends regular briefings prepared in Hong Kong about developments in the huge southern Chinese development zone. On August 6th its newsletter commented on the move by Amazon to 'de-list' many Chinese companies that had been selling globally through its platform. The newsletter wrote:
Could there be something else, bigger, going on? Chinese netizens are convinced the crackdown has a geopolitical design.
After much dire speculation, the article concludes:
Moreover, the idea that the US will fight China only on the issue of tariff evasion or breaching its WTO commitments is risible. Not to sound Trumpian, but the trade war will likely soon become a total economic war.
In other words – the first thoughts of the western media about China's moves were based on economics. 'How could China shoot itself (and western investors) in the foot like this?'
New information – some clues
However, just one week later, GBA Insight began its newsletter with these words:
Foreign investors could be forgiven bewilderment at the range of explanations being put forward for the current wave of crackdowns on private businesses in China.
After speculating on various conspiracy theories, the letter continues:
… these actions are hard to interpret as anything but harbingers of a bigger socio-economic shift, the potential consequences of which are more important to understand…. But these are clearly not just Xi's personal preferences playing out here. There must be a broad consensus already built at the top of the (Chinese Communist) Party.
Just three days later, on August 28th, this:
If the Central Committee for Financial and Economic Affairs, which met yesterday under the chairmanship of President Xi Jinping, had held its meeting three weeks ago, much of the guessing-game played by foreign investors since then could have been avoided. It is now clear what is going on: China is transforming its "Socialism with Chinese Characteristics" economic development model, with the primary aim of reducing inequality.
Common Prosperity
Observers began to understand what was happening.
It did not take long for Common Prosperity to be defended as 'not a plan to rob the rich', with academics and former officials rolled out this past week to explain why wealth redistribution in China is no different from elsewhere. They were backed up by Han Wenxiu, the right-hand man of President Xi Jinping's right-hand man, Liu He.
However, the newsletter is pessimistic about the CCP's chances of success in 'levelling':
Given such a system (Chinese national governance over millennia), it has been extremely hard for the central government, even under this energetic administration, to exert its will over every corner of the country. Are observers really supposed to believe that this time it will be different? Instinct and experience would suggest the answer is no. Spreading Common Prosperity is not like battling Covid-19. This is a struggle that will likely open deep internal fault lines rather than unite the people against a common foe.
What do Chinese writers say?
In our China News on Monday 6th, we quote from a long article in DW News in which the author explains why the CCP is taking these actions:
The gap between rich and poor erodes the foundation of the Communist Party of China (CCP). Statistics show that in the past decade, the wealth of the top 10% of China's richest people has accounted for about 40% of the total national income. Statistics from the beginning of 2021 also show that the number of billionaires in China has almost doubled to more than 1,000 in the past five years.

The wide gap between rich and poor has split Chinese society. The worship of money and showing off by the rich is in sharp contrast to the disillusionment and powerlessness of the people at the bottom and many young people. It will not only threaten social stability, but also cause unprecedented permanent damage to China's economy. Therefore, achieving common prosperity is not only an economic problem, but also a major political issue related to the ethics of the CCP.
How remarkably similar this all sounds to the warnings about democracy and global tensions quoted at the beginning of this post!
Our view
Of the 230 protests now taking place worldwide, nearly half have an economic cause. Growing wealth gaps everywhere lead to social disruption. Whether governments are socialist or conservative, all profess concern at the effect of wealth gaps on their parties' values and ethics. Why the gaps exist, why they are worsening and what to do about them are complicated issues. They are hard to address in any society – harder still in democracies.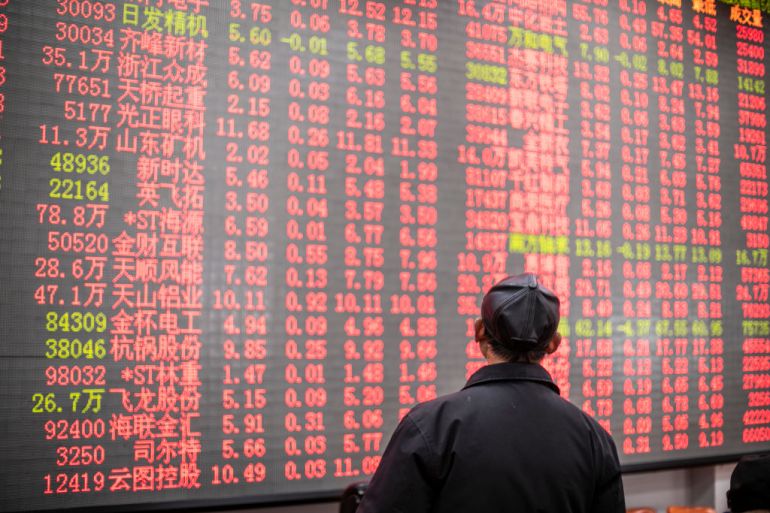 China is taking bold steps to reduce its wealth gaps. It worries about having the right policies and introducing them firmly, more than it does about explaining them: the CCP has only itself to blame if citizens and commentators misunderstand and criticise it.
'Common prosperity' will meet opposition from many quarters, not least the rich themselves, as Beijing tries to implement this policy across China's vast population. China has the advantage of a culture in which 'community' is more important than 'self'. But it is still possible that the CCP will not succeed – or not succeed enough – in its attempts.
However, we should applaud these initiatives rather than sneer. We should see what other governments may learn from them. Doubts there will always be; nothing is perfect.
China is trying to do what almost all countries would like to do. Even cynics should give credit.
Worked on the article: