The Yangtse – part one
Isabella Bird
Ms Bird (her married name was Bishop) was an astonishing person. Born in 1831, the year before Victoria took the throne, she was a sickly child. Her parents were fervently religious. Isabella suffered from 'nervous depression' most of her life, a complaint often afflicting strong-minded females of that era who endured a strictly conventional, religious, upbringing.
She had spinal problems from birth. When she was 18, doctors removed a tumour from her spine that eased the pain. When she was 23, her Father, remarkably, gave her GBP 100 (almost USD 20,000 today). He also gave her permission to travel unattended around North America while the money lasted. In 1856 she published her first book that sold moderately well.
Her health continued to decline. Her father died in 1866 and her mother soon after. For health reasons, she embarked on a series of long-distance travels. After time in Australia and New Zealand, in 1873 Isabella arrived in Colorado in the USA. Her health improved after spending three gruelling months in a pioneer settler's family. She then rode alone 800 miles on horseback through the Rocky Mountains and published her first book.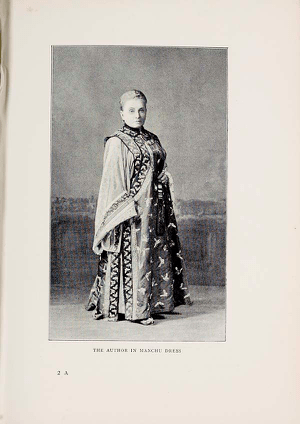 In 1878 she set sail for Japan! A book followed. She transited Malaysia (another book) on her way to Cairo. She fell seriously ill in 1879 in Egypt and was treated by a Doctor John Bishop whom she married (with misgivings) soon afterwards at the age of 50. They moved to Edinburgh in Scotland.
Nothing went smoothly for Isabella in the marital home. Her back pain and neuralgia grew worse, though she still travelled around the country to lecture. Worse, John contracted a serious skin condition that developed into pernicious anaemia. Two days before her 5thwedding anniversary, she became a widow.
She had one consolation in her grief, the thought that she could resume her travels. She crossed the Himalayas, passed through Kashmir to Tibet and in 1889, trotted across the Punjab to Simla. Here she met a young British intelligence officer who agreed she could join his secret mission to Iran and Kurdistan. Her book on the experience had to be vetted before publication.
Korea was next. But she had to leave in a hurry because of the approaching war with Japan. Her books, however, were doing well. She was able to establish the John Bishop Memorial Hospital in Kashmir as a result. It is still there. (There is an excellent account of the hospital's founding in kashmirlife.net).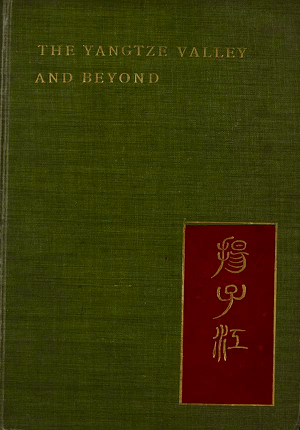 China beckoned, however. And in 1896, at the age of 64, Isabella began her epic journey through China up the Yangtse river.
As if this was not enough, she was an excellent photographer, a science that did not exist until she was a teenager. She developed and printed her own photographs en route, scornful of 'amateurs' who needed an elaborate laboratory to do so. "Night provided my dark room, the Yangtse my water; a box was my work-table." Washing out the chemicals took place by leaning over the side of the boat – "only possible when my team were ashore or smoking opium'!
This extraordinary person, sickly and apparently fragile, yet enduring (and enjoying) long travels and intense hardships, died in Edinburgh in 1904 at the age of 73.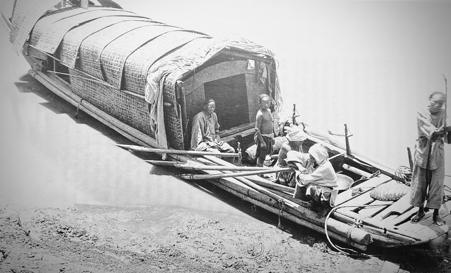 During her life, she had strong views and took up many causes. She was disappointed to the reactions to this, her last book. The closing sentence perhaps explains why her readers – senior people of their time – were not impressed:
China… finds herself confronted by an array of powerful, grasping ambitious and not always overscrupulous powers bent…on overreaching her….and ringing the knell on the customs and polity which are the legacy of Confucius.
The 1973 Chinese expedition
In 1973, the Yangtze River Basin Planning Office prepared to publish a film and television work and a brochure about "Yangtze River" to promote the achievements of the Yangtze River water conservancy construction at home and abroad. The idea was to mark the 30th anniversary of National Day (1979). However, in the vast ocean of materials, the Planning Office found that Chinese academics at the time had different opinions on where the source of the Yangtze River lay.
At that time, some vaguely defined the source of the Yangtze River at the southern foot of the Bayan Har Mountain. This gave rise to a local belief that two rivers have the same source from the same mountain. The Yangtze River and the Yellow River were sister rivers. This fallacy was widespread and had a profound impact. Even geography textbooks for primary and secondary schools used this statement, setting the Yangtze River to 5,800 kilometres in length, and thus the fourth longest river in the world.
To clarify the origin of the Yangtze River "so that the source of China's mother river can clearly appear before the world", an expedition to explore the source of the Yangtze River began in the summer of 1976, the year that saw the death of Mao Zedong.
On July 5 of that year, an expedition team composed of 28 people including reporters from the Yangtze River Committee, Xinhua News Agency and related magazines and geographers set off from Xining and headed towards the source of the Yangtze River.
The Chinese team had their own difficulties and experienced the pain of oxygen deprivation.
In our next two posts I shall take a closer look at each expedition and post more photos and commentary from them.
Worked on the article: