china news 13th june 2022
Hong Kong
The comfort zone is called 'comfort' because people feel in control of the things around them, and thus feel psychologically relaxed because they are not stressed. The psychological state of the comfort zone is not bad – but staying there for a long time will hinder people's growth and ability to adapt to new environments. We often say that Hong Kong has been the cornerstone of its own success over the years, but in the current rapidly changing international environment, can we continue on our own?
The central government sees this problem and believes that it is necessary for Hong Kong to step out of its comfort zone and embrace the future with new thinking and new attempts. In principle, Hong Kong should build an international aviation hub, an international cultural and artistic exchange centre, and an international technology innovation centre. This will help consolidate its status as an international financial, trade, and shipping centre.
First, cultivating new advantages and realizing new development requires Hong Kong to no longer stay in the comfort zone but to try out new development based on the advantages it currently enjoys.
Second, developing new roles and making new contributions, will help Hong Kong accelerate the pace of integrating into the Greater Bay Area. Hong Kong is adjacent to the Greater Bay Area. To successfully integrate into the overall development of the country, we must closely integrate with the Greater Bay Area. With a population of more than 70 million, the Greater Bay Area is one of the regions with the highest GDP per capita and the strongest economic strength in the mainland. However, the urban insurance penetration rate in the Greater Bay Area is only 6%. Hong Kong's insurance products have many unique advantages. Therefore, 40% of Guangdong residents have considered coming to Hong Kong to purchase insurance.
In addition, it is estimated that by 2025, the banking business income of the Greater Bay Area will reach US$185 billion, with a compound annual growth rate of more than 10%. The total investment is estimated to be at least 2.7 trillion yuan, which is a huge market coveted by Hong Kong's financial industry. Furthermore, medical institutions in Hong Kong can also build more medical facilities in the future northern metropolitan area and Tung Chung (the Hong Kong foothold for the Hong Kong-Zhuhai-Macao Bridge), to fill the medical insurance gap of up to US$50 billion for Guangdong residents.
Source: hk01.com.
Russia and the USA – strategic analysis
Recently, Kremlin spokesman for Russia's presidential palace Peskov said that some Western countries are engaged in a "mixed war" against Russia. But for Russia, only the United States and the United Kingdom are "hostile countries". The subtext is that Germany and France are not Russia's "hostile countries", and there is no group concept of the so-called " alliance of hostile countries" in Russia. If Russia's strategic nuclear weapons are on standby, the targets are only Britain and the United States. This shows that Russia has expressed some tolerance and understanding for France and Germany to be forced to join the sanctions.
Within Europe, Germany and France have sung a wonderful duo taking advantage of various ingenious democratic decision-making mechanisms within the European Union. In a sense, Russia, Germany and France have relatively consistent geopolitical interests, and a series of realities reflect the depth of communication and diplomatic tacit understanding between Germany, France, and Russia.
Europe has a strategic plan to point to the East and West. When the United States proposed to upgrade its Indo-Pacific Strategy and strengthen its strategic containment of China and control over South Asia, Germany and France repeatedly expressed their determination and loyalty to the United States. They said that they would closely follow the United States to build an Asian version of NATO and go to Asia to maintain the so-called Western order and world peace. It can be imagined that if this strategic concept gradually evolves into reality, Germany and France will stay in Europe and take the opportunity to achieve an independent Europe. Just like on the eve of the Soviet upheaval, German politicians seized the instantaneous opportunity given by history to reunify Germany, and British politicians since Thatcher were at their throats.
The recent speeches made by the Roman Catholic Pope and the Anglican Bishop of England on the Russian-Ukraine conflict, spontaneously targeting the United States means that the current order dominated by the United States and Britain may be just a very short historical fragment. Although the United States and the United Kingdom are good at using historical narratives and diplomatic discourse to shape the West, various fragmented decisions and complex and strange relationships have broken the unity that the United States and the United Kingdom want.
The United States may bring about uncertainty in Sino-US relations due to the lack of far-reaching strategic ideas. For today's German-French-dominated Europe, the most worrying potential strategic opponent is not Russia. In this sense, the biggest risk in the current geopolitics may not be the Russian-Ukraine conflict, but the uncertainty of the confrontation between the United States and China.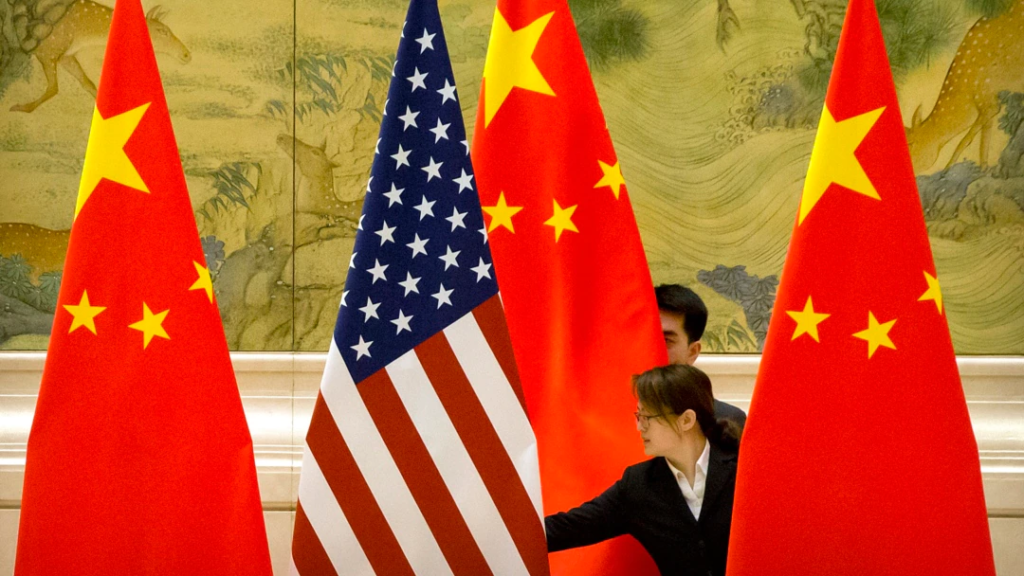 To sum up, China needs to maintain its strategic determination, maintain a flexible and independent strategic game ability for the development of the situation, and have a clearer and more accurate grasp of the changes in Russia's relations with European countries, as well as India and Vietnam.
Source: opinion.huanqiu.com.
Electric Vehicles in China
If global car manufacturers think they can continue their dominance in the Chinese market into the era of electric vehicles, they may be "electrocuted". In China's booming electric vehicle market, the kings of internal combustion engines such as GM and Volkswagen are lagging local enterprises. The Chinese government is the key to financing and developing the country's electric vehicles and promoting the ambition of independent brands.
For Cheng Tianna, an office worker in Beijing, before she made up her mind to buy a Xiaopeng electric car with a price of 180,000 yuan, the other choices she faced were BYD or NIO. She never considered foreign brands.
If I buy a fuel car, I may consider foreign brands. But I want an electric car. Except for Tesla, no foreign brand seems to have applied the most advanced intelligent technology.
Driven by consumers like Ms. Cheng, the sales of China's new energy passenger vehicles (pure electric and plug-in hybrid vehicles) doubled year-on-year to 1.49 million in the first four months of this year. Although total car sales fell by 12% year-on-year, cars using clean energy technologies accounted for 23% of total sales.
According to the data, among the top 10 new energy vehicle manufacturers in China this year, all but Tesla are Chinese brands. Volkswagen, which is the best seller in the field of fuel vehicles, only ranks 15th.
This is a huge reversal. Since the 1990s, foreign brands of cars have dominated China, occupying a market share of 60% to 70% in recent years. However, in the first four months of this year, the proportion fell to 52%, and only 43% in April. Makoto Uchida, CEO of Nissan, highlights the challenges faced by traditional car companies. He said that some foreign brands "may disappear in China within three to five years". Foreign car companies must act quickly in designing, developing, and launching new models.
If we move slowly, we will lag behind.
Source: oversea.huanqiu.com.
Worked on the article: