China news 14th december 2020
A team of ideological and political teachers
Recently the CCP has raised education to a new height, with particular emphasis on ideological and political education according to Xinhua News Agency. The total number of full-time and part-time teachers of ideological and political courses in colleges and universities across the country is more than 100,000 people.
Liu Guiqin, director of the Department of Social Sciences of the Ministry of Education, said that the construction of ideological and political courses in Chinese universities has achieved remarkable results during the "13th Five-Year Plan" period. Sense and satisfaction have been greatly improved.
A survey involving nearly 150,000 college students in more than 200 colleges and universities shows that in 2020, college students' satisfaction with ideological and political courses is more than 90%, an increase of 18% from 2015.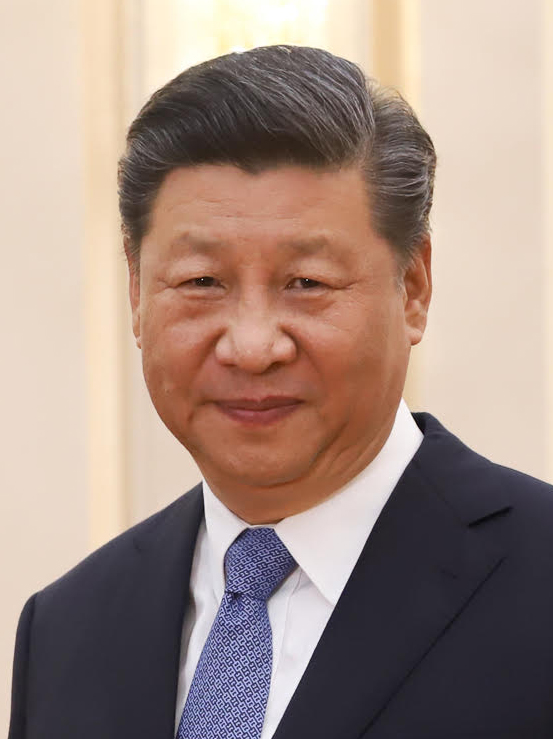 The leader of the Communist Party of China Xi Jinping held the first "School Ideological and Political Theory Teachers Forum" on March 18, 2019. At the symposium, Xi Jinping said that the most fundamental part of the ideological and political theory course is to fully implement the CCP's educational policy, "to solve the fundamental problem of who to train, how to train, and for whom."
To this question, Xi Jinping gave the answer:
Education serves the people, serves the Communist Party of China's governance of the country, serves the consolidation and development of the socialist system with Chinese characteristics, serves the reform and opening up and socialist modernization. A generation of useful talents who support the leadership of the Communist Party of China and my country's socialist system, and who are determined to fight for the cause of socialism with Chinese characteristics.
Observers believe that from the first "breakthrough" of the symposium to Xi Jinping's clear exposition on education, one can see how much the CCP's senior officials attach importance to this field. Education, especially ideological and political theory education, has been regarded as consciousness.
Source: dwnews.com.
The most basic civilized behavior
Most countries have laws about noise and being a nuisance to neighbours. This writer believes that not affecting others is the most basic civilized behaviour. Laws across China are being strengthened.
Article 17 of the "Regulations" of Xuchang City, Henan Province, stipulates that in public places in events such as square dancing, singing and other activities, the volume should be controlle. Normal life, work and study of others should not be disturbed. Those who fail to make corrections after warnings will be fined between 200 yuan and 500 yuan.
Regarding noise-disturbing behaviours, China has long been restricted by relevant laws. The law stipulates that people are prohibited using horns in areas where noise-sensitive buildings are concentrated in urban areas. To organize entertainment, if the audio equipment may produce excessive volume, the regulations of the local public security agency must be followed. Violators shall be warned by the public security agency and may be fined.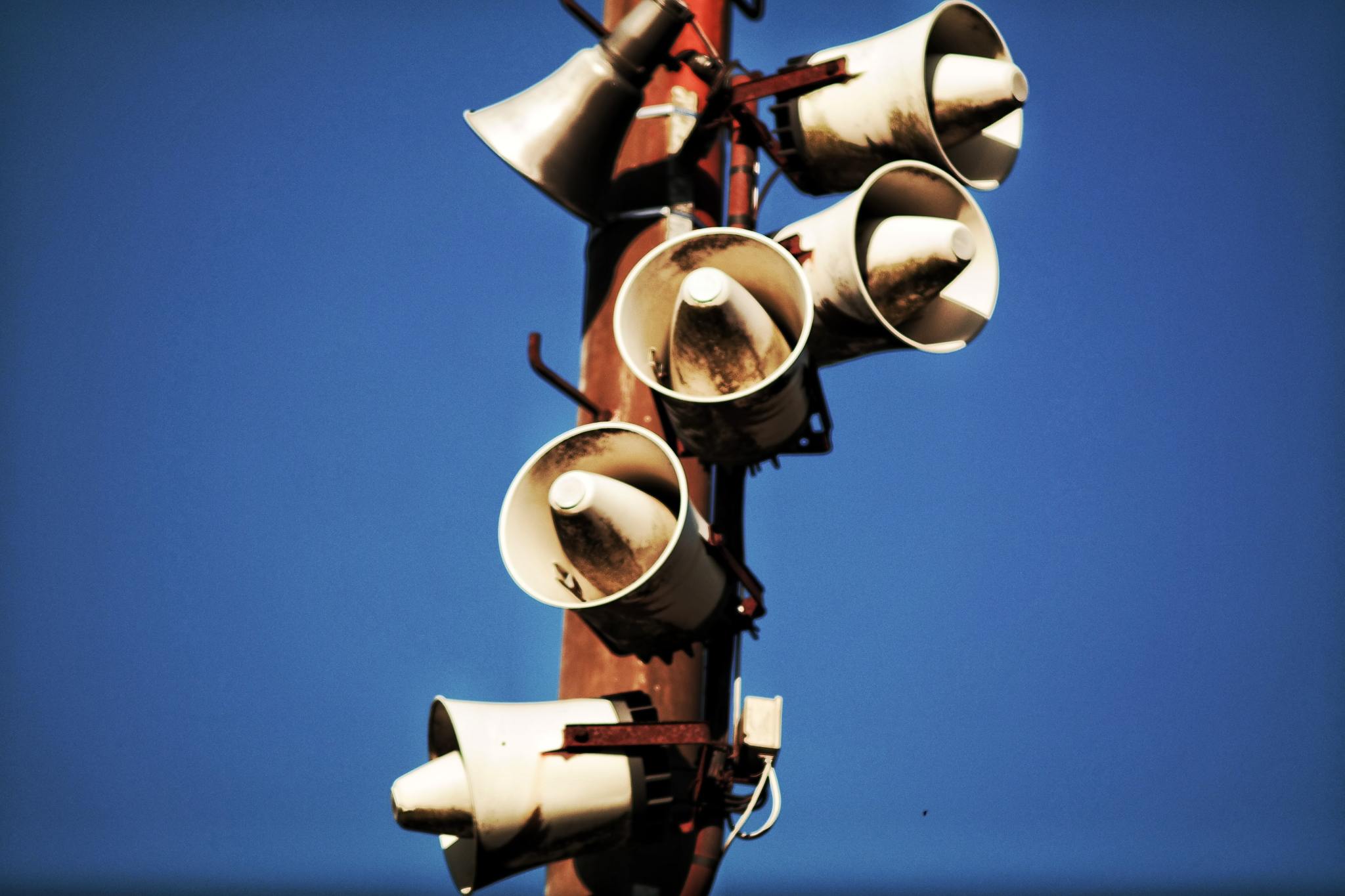 The "Regulations" promulgated by Xuchang City further refine the management of noise. They prohibit all noise-producing cultural and sports activities from 21:00 to 6:00 or 7:00 the next day, even if the volume control is very low.
This provision is really necessary. In the dead of night, people are extremely sensitive to sounds, and noises that are not loud or even in the daytime can interfere with others and even become unbearable. Activities such as singing and dancing outside will inevitably make noise. This makes it difficult to reconcile conflicts between the activists and the affected.
In modern society, both laws and morals require people to pay attention to the proper boundaries between rights and behaviours, and not to infringe or disturb others. This is not only a legitimate restriction on rights, but also a guarantee of social freedom and harmony. The essence of rights and freedom lies in the fact that one's own rights can coexist with the rights of others without conflicting with each other, otherwise it will cause a jungle state due to conflicts and overwhelming. Without protection, there can be no freedom, and without preventing violations, there can be no rights.
If you have a strong need for activities at night, you can choose ways that do not affect others, such as walking and Tai Chi, instead of making noise and other activities that are intrusive to others.
With the improvement of social civilization, people's expectations for civilization are also getting higher and higher. Many behaviours that were previously taken for granted will become more and more intolerable. Many places have enacted relevant legislation to openly prohibit these uncivilized behaviours through legal means. I hope that while strengthening implementation and effectively regulating uncivilized behaviours, more and more people realize that civilization does not only include language and dress, but also respect for others, and not to interfere or harass others.
Source: pl.ifeng.com.
63-year-old man who educated 20 college students
In our final article we read about a 63-year-old man who educated 20 college students in a desperately poor province in China. It is a long, touching, story of unbelievable poverty and courage.
In 2012, Wang Hongbo came to Qinghai Dashan Mountain to expand his education and saw Tibetan children scattered on the bare and barren land—like ignorant lambs. The children have not been exposed to the outside world, so they do not feel that their lives are poor, hard and boring.
This is not a simple inspirational or charity story, but a story about educating people. For children in mountainous areas, what can change them is not only donated materials, but also the support of education for one or two years.
Wang Hongbo had taught in Beihang University for more than ten years, and later went to engage in the financial industry. In 2012, Ji Meijian, a monk from Guangren Temple in Xi'an, told Wang Hongbo that his hometown, Coba, needed a primary school teacher. Wang Hongbo accepted and planned to return to Beijing within one semester.
Carrying hundreds of photocopied books, Wang Hongbo travelled for three days, took a plane, train and then a long-distance bus, and finally came to Jinyuan Tibetan Township in Hualong County, eastern Qinghai.
Coba is located on the north bank of the upper reaches of the Yellow River, on the south side of the Laji Mountains. The environment here is harsh, with drought, heavy rain, strong winds and hail. The villagers rely on nature for food, and there are food shortages for two to four months of the year.
Traffic is also blocked. In summer, the road leading to the county is broken by mudslides, and access is only possible on foot. School-age children in Hualong County are often poor and drop out of school before completing the fifth grade.
Wang Hongbo came to Coba to finish the primary school. The school was built in the middle of the five villages, with only a circle of bungalows, half of which were donated by Beijing institutions. The entire elementary school has no extracurricular books or any auxiliary teaching equipment.
At six in the morning, the children went to school. First came to clean the yard and classroom. After finishing, a few people found a corner or open space and began to talk. After half past six, there was "chanting" on campus. The children spread their books on the ground, or kneel with their legs close together, or sit cross-legged and read the text aloud.
Wang Hongbo teaches third-grade Chinese and fifth-grade mathematics. The language of the third grade of elementary school is equivalent to the level of the first grade in the rest of China. The children did not even understand the Putonghua (Mandarin) he spoke in the first month of the first year.
The children did not develop the habit of writing homework and lacked extracurricular reading materials. For them, books are paper, not knowledge. In the last ten days of Chinese teaching, Wang Hongbo asked the children to take out their textbooks to review in class and turn to page 88. Some students said that I don't have 88 pages, only the last two pages. "Because after class, she felt that the book was useless, so she tore it away and threw it away," Wang Hongbo said.
Sometimes during lectures, the children are called to work—herding sheep, feeding cows, and doing minor construction jobs; going to school seems to be an amateur job. After teaching for a semester, the class was still unable to learn; but the children loved to take Wang Hongbo to the woods or the river, singing and dancing.
Some children had wild tempers and found it difficult to calm down in class, but they have talent in singing and dancing, and learning art could be a way out. In 2013, Wang Hongbo created a stage play based on what he saw and heard about his teaching support. In the play, the children said he was accurate.
Cuomao Daxiao has dark, thick hair. Her Mother was born with a disabled right arm and couldn't tie her hair. Cuomao looked into the mirror and learned to braid and ponytail. Her father was also disabled. When he was young, he went up the mountain to pick wild fruit and was accidentally poked in his left eye by a branch, causing blindness.
Yangguotang, where the Cuomao family is located, is the worst place in Coba. Due to the saline-alkali land, the grain yield is low. There are few pastures, the sheep can go far, and the grass can go farther. There are 13 households in the village, which are relatively poor. In a family like this, the whole family can only provide for one person to go to school. Cuo Mao is lucky.
Not going home at noon, Cuomao has no place to eat. Sometimes friends took her to eat at home in turns; sometimes the teachers would pool their money to buy vegetables and instant noodles; more often, she would not eat.
In August, after a performance of the play in Shenzhen, the children returned to the mountains. The outside world is a picture in their hearts, and it is no longer the "mountain beyond the mountain" as the grandparents said.
Cuo Mao also fell in love with dancing.
After entering junior high school, training every Saturday, Cuomao never stopped. For a while, she fell while playing with a friend and her leg hurt a lot when she walked a long way. But she still didn't ask for leave. "If you don't put your mind on your feet, it won't hurt."
The parents did not ask her to stay at home and work. But, after waking up at five o'clock in the morning, she still helped her parents make breakfast first, drove the cattle and sheep to the mountain, and then set off after picking up the cow dung; when she arrived at the art centre, she cleaned the floor before she practiced exercises.
Going to college is the dream of city people, children in the mountains have never heard of it. "It's not bad for them to go to junior high school." Wang Hongbo did not dare to hope to change the destiny of the children. "For every child, showing up in school tomorrow is a matter of faith."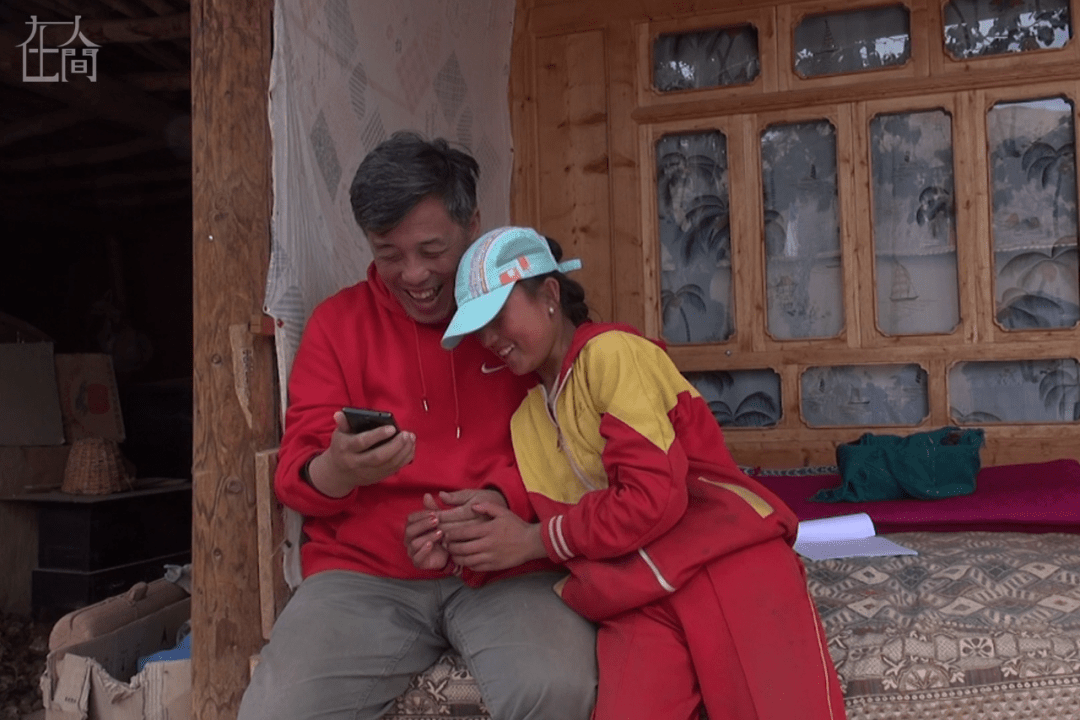 Cuomao never thought of going to college. "This kind of life cannot happen to us". The college entrance examination and university had nothing to do with the children of Coba. She said:
I don't know anything. I only understand when I go to school. I can go to university after passing the art and culture exams.
During the two days of the art exam, the weather was very cold. At night, Cuomao was worried and uncomfortable, crying and falling asleep. When she came out of the exam the next day, Cuomao didn't expect to score 252 points, ranking 33rd in the Qinghai Provincial Dance Professional Examination.
The epidemic arrived and the children could not go back to school to prepare for the exam. Coba is not connected to the Internet, and children share a mobile phone and take turns to take online classes. Intermittent signals, irregular school hours, and running to the field to help family members from time to time, all delay learning.
Three hours after all the results came out, the admission scores of Qinghai Province were also announced. Nineteen had a bachelor's degree, and one was a few points away. Xianba ignited the prepared firecracker to celebrate everyone's good results. The children jumping, crying and laughing, finally calmed down.
For a long time, her mother disapproved of Cuomao's learning art, and advised her to change to nursery school, so she could find a job after graduation. "I especially want to be an undergraduate." But Cuomao's is unhappy, worried that her loving family will not support her and will not be able to continue school.
In the end, Cuomao deceived her loving mother, and a few hours before the deadline for making her application, she applied for the dance major of Sichuan Culture and Art Institute.
In October 2020, Cuo Mao and grandma mixed some hay with the cow dung they picked, and after mixing them, they made cow dung cakes and pasted them on the sunny courtyard wall at home. Before leaving home to register for college, Cuomao took a photo with her brother, grandma and grandpa.
If you don't take the road of art, the probability of 20 children getting admitted to university is almost zero, let alone studying in other provinces. Before going to Sichuan, Cuomao went up to the mountain to worship Buddha with a few friends. On the way, she said to her friends:
Like mom and dad, grandparents, every day of the year, every day of the work, herding cows, picking up cow dung, what else? Even if there is little culture, I believe they also have their own lives.
Source: news.ifeng.com.
Worked on the article: