China news 14th September
A diary of a female photographer caught in Nepal by COVID
The first is a diary of a female photographer caught in Nepal by COVID. "Eight flights cancelled and one imprisonment".
When I wrote this article sitting in the Chengdu Quarantine Hotel, it was the 7th day after returning from Kathmandu. During the five months I stayed there, it was like an absurd and romantic dream. Those people and things keep rewinding in front of my eyes like colour film but turned into clouds when I reached out and touched them.
On February 16 this year, I travelled from Beijing to Kathmandu, Nepal, to participate in an international photography project. In mid-March, there was news that Nepal was about to close the city and all international flights would be suspended. Kathmandu was closed on March 24. From then, I stayed in Nepal until July 24, when I embarked on the flight back home arranged by the embassy.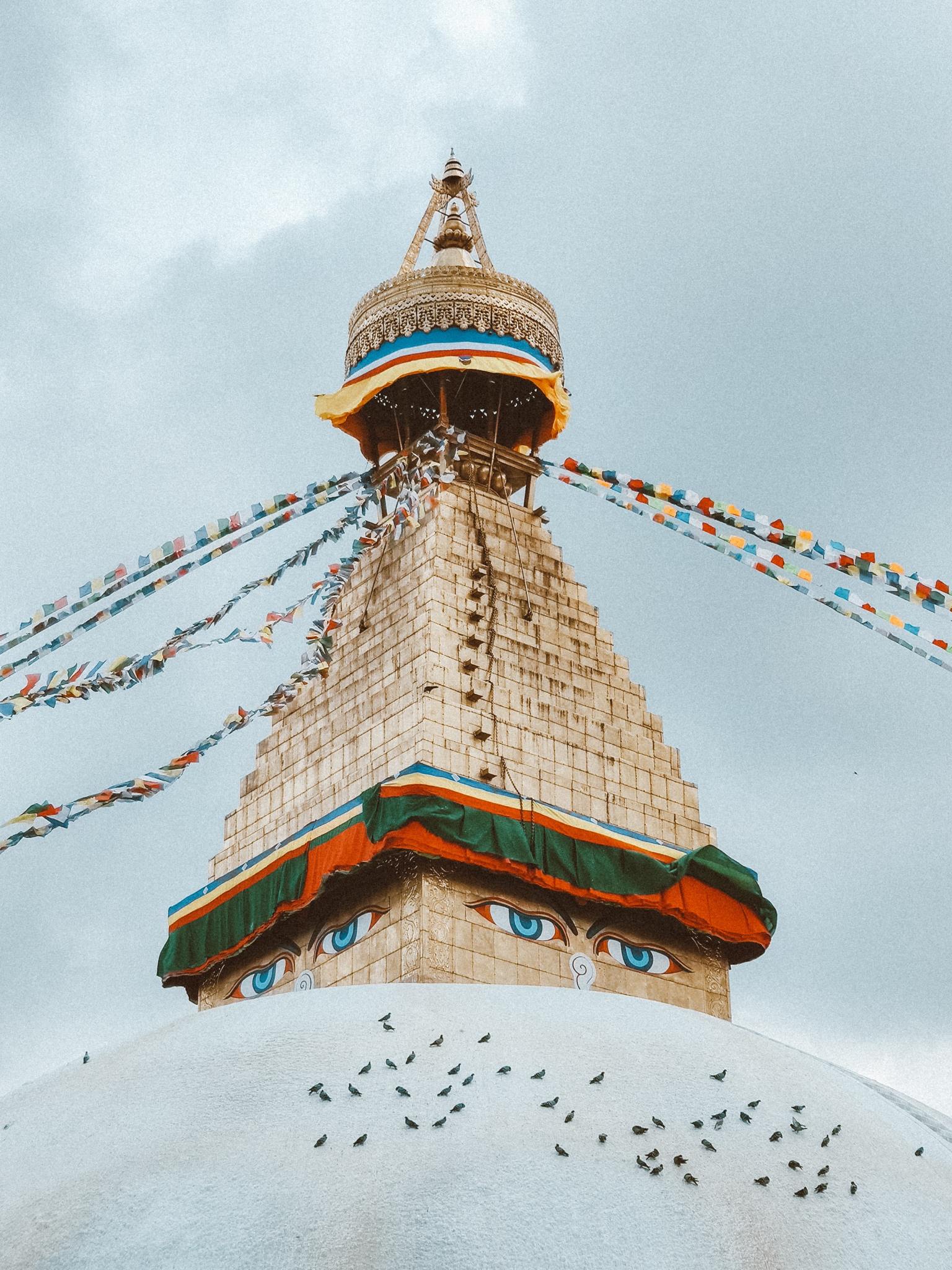 In five months, I experienced eight flight cancellations, one imprisonment, endless discrimination and several deep friendships. When everyone's lives were shut down due to the epidemic, my life in Kathmandu became increasingly "exciting".I stayed in the old town of Patan for a month. I was the only guest in the whole hotel. When the city was closed, I could go out to buy vegetables every morning and evening. I could barely make some Chinese food in the Nepalese kitchen.
On March 28, the neighbour called the police today, saying that the Chinese girl next door (me) was walking around the yard without a mask. A few days later, I had to move out of that hotel. A Nepalese friend helped me contact a local driver, but after the driver heard that I was Chinese, he did not show up on the day of the move. Finally, a friend took me to Tamil.
On the evening of April 2, I had been staying in my room for a week. I decided to take pictures at night. I found so many people just out to breathe. The young people walked together, and the old people chatted at the door as if the world had returned to the past. Convenience stores have become the most crowded places, and long queues line up outside the one-meter isolation line.
On April 21, the lockdown was extended for the second time and the epidemic in neighbouring India continued to worsen. Nepal's lockdown was also extended. I decided to move to the Tamil area where tourists gather and start a photography project during the lockdown period.
We are stranded in Kathmandu, like staying in the Hotel California. We can check in at any time, but we can never check out!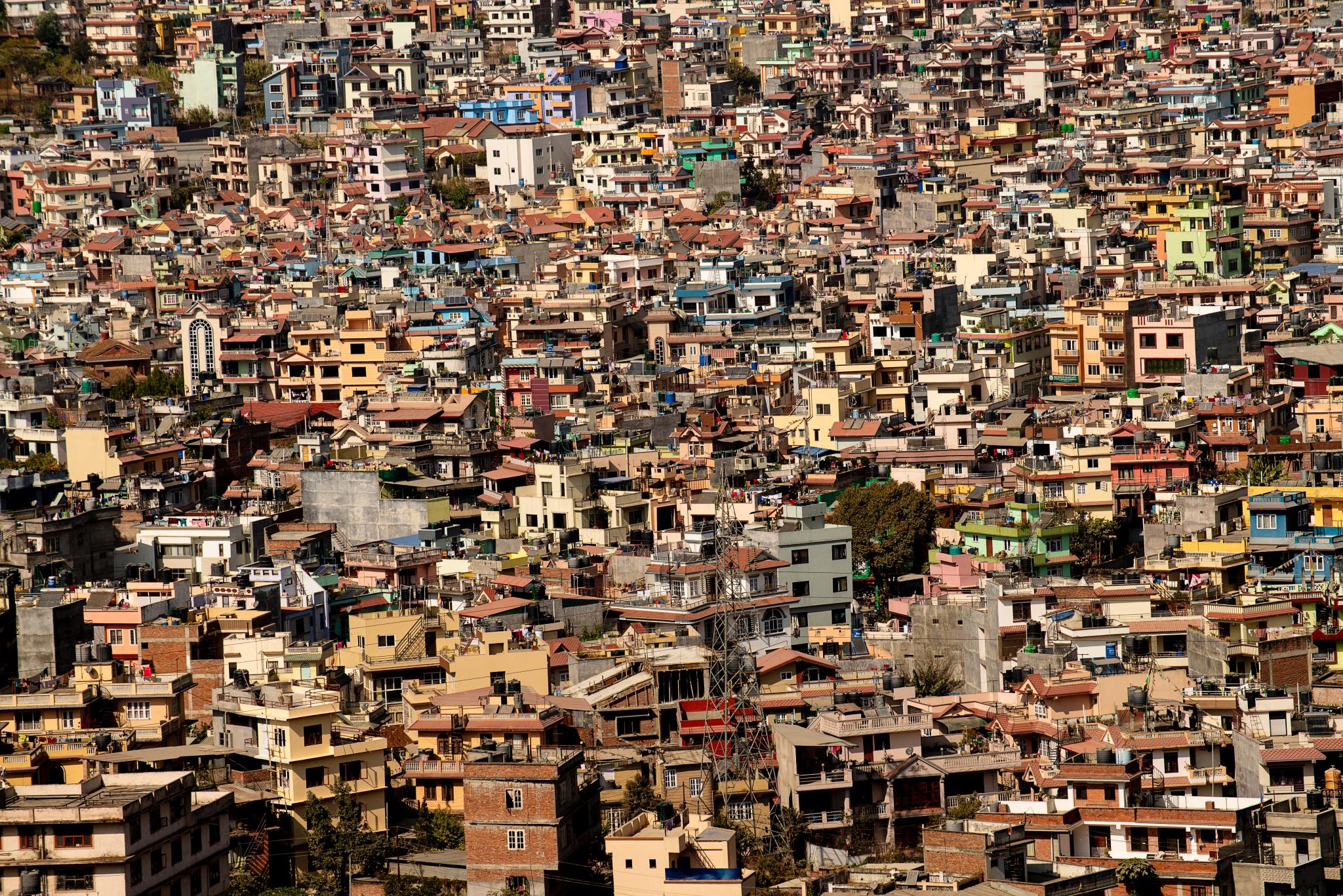 I moved from the old town of Patan to the Tamil area, where tourists from all over the world have been stranded. Photography has become an excuse for me to approach them, and some have accidentally become my best friends. We drank and danced, complained about the cancellation of flights again and again. We struggled for common laughs in the Tower of Babel in different languages. The stranded life, which should have been monotonous and desperate, turned into a sound colour movie because of their company.
Rez was the first friend I met in Tamil, and he also went to a Chinese restaurant to pick up a meal. He is an artist in Canada. He is perhaps the calmest person here. Rez refused to take the rescue flight of his embassy because of the high-ticket price and the trouble of connecting flights. Because of the epidemic, his painting exhibition was cancelled. At the same time, he said that life in Kathmandu made him feel comfortable.
We stayed in the same hotel, and we did not expect to meet at the same police station two months later.
No one can explain why William (another friend) speaks London "Royal English" but holds a Nepalese passport, and how he graduated from Cambridge at the age of 19. I silently compare him to "Tamil Gatsby".Daniel is an Afghan boy who moved to Sweden to work because of the war since he was young. Now he has lost his job due to the epidemic and cannot go back to Sweden.
In the early morning when our Iranian friends left, he, who was planning to avoid parting, suddenly appeared at the station and insisted on giving them the little cash he had left. In the end, we hugged and cried together. When I left, he drove a rented motorcycle to the airport to see me off at 7 o'clock in the morning. After a joke, the boy's eyes were wet again. I sometimes think that he is very strong, and no one wants to be the last to leave.
Ramin was my most important friend in Tamil. This unlucky man is a navy colonel in Iran, but because the country does not have a credit card system, several extended blockades have cost him all his cash. He had to wash dishes and clean the toilets in his hotel. There are 15 Iranians stranded with him, all facing the same predicament.
At first, everyone complained that returning home was too far away. Five months later, the Iranian Embassy arranged a flight, but no one wanted to leave. After they left, I passed there once, the door was locked, and people went into the building. I stared blankly across the street, not daring to approach.On June 13, a sit-in demonstration took place among young people in Nepal, demanding that the government increase testing. I passed by the parade site and took a few photos out of a photographer's instinct. I didn't expect the Nepalese government to arrest every foreigner at the scene that day.
In the absence of evidence, we were accused of supporting anti-government demonstrations. Also arrested was a Norwegian girl, two kilometres away from the parade. We consulted a lawyer. He said that showing up at the parade site does not prove that one supports the demonstration and taking photos does not constitute an illegal act.
When I was taken to the police station, I met my Chinese photographer friend Pluto, Australian documentary film director Kalani, Rez and his Chinese friend Silver. We greeted enthusiastically, thinking we would be able to go home that day. The arrested Nepalese protesters were released a few hours later, and we did not expect to stay in the detention centre for three days.
In the midst of boredom, I began to record life there on toilet paper!
I went to the immigration office one day and the immigration officer said that we would be detained for a month. The American girl Stephany collapsed on the spot, tears fell, and we hugged her. After coming out of the immigration office, we actually missed the detention centre. We did not expect that we could adapt to life there so quickly.
On June 15th, the Immigration Bureau agreed to let us go home. Both Stephany and I were given a deadline to leave the country and were barred from entering Nepal for two years. Stephany collapsed again, frantically looking for a lawyer. Finally, immigration officials said that if she married her Nepalese boyfriend within two weeks, all bans would be lifted.
In the three days of being in jail, all of us have a new understanding of friendship and love.
A monsoon hit Kathmandu, and the rain gleamed on the plants in the hotel garden. William sits in the rain, playing with a glass of whiskey, frowning in memory of his "dead" ex-girlfriend; a girl chats with her ex-boyfriend and current boyfriend under the eaves; a pair of "Covid lovers" discusses who will go first after flights resume.
Suddenly, I received a text message from my roommate Stephany saying that I had registered for marriage with my Nepalese boyfriend, and all bans have been lifted.
The Nepalese government required me to leave the country within one week after the flight resumed. With the closure of the city, the Chinese Embassy arranged flights for stranded tourists. After my flight was cancelled eight times and I had stayed in a foreign country for five months, I was given priority to arrange my flight back home due to an unexpected penalty.
As a reporter, I have seen many farewells, and I thought I had learned the art of farewell. But every time I pass by the singing inn and stare at the benches where we used to chat late at night, the pillow still gets wet when we wake up the next day. It may be that the rain in Kathmandu drifted into our dreams.
Source: news.ifeng.com.
Chinese lady who works in prisons in the USA
Our second story is about an equally amazing Chinese lady who works in prisons in the USA. "I work as a teacher in the American Women's Prison and get along with twelve female prisoners on my own." She learned much from doing this and records some of her experiences.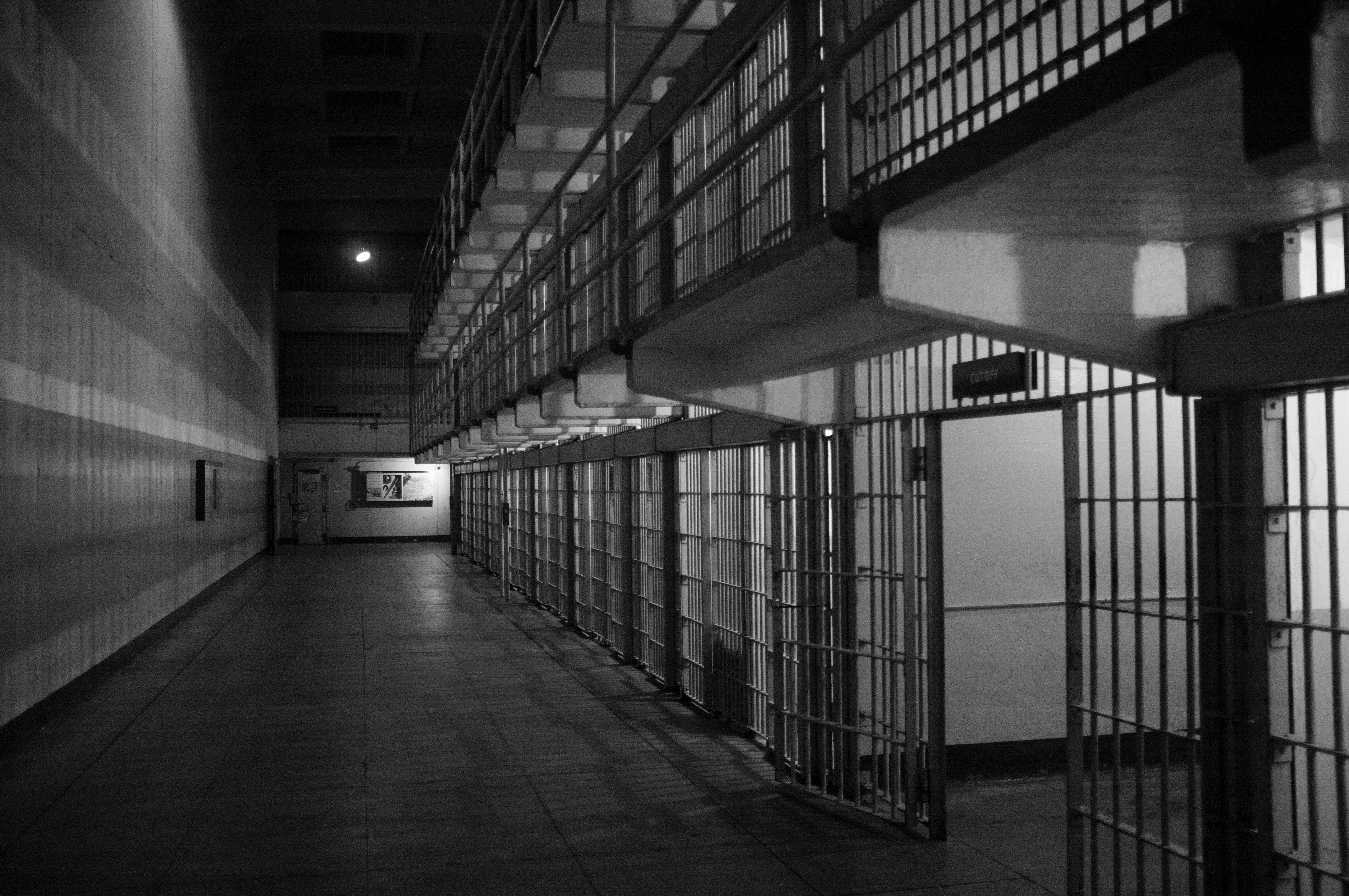 The United States has the largest number of prisoners in the world, with more than two million in prison. To reduce the crime rate and help prisoners find jobs after they are released from prison, the US government has recruited volunteers to teach in prisons through the Prison Education Program. Wang Jie, a Chinese composer now living in New York, is one of the volunteers."
I have been to prisons many times. In New York State, Minnesota State and Georgia State, I have taught music in many different prisons.
I was very impressed. Once, when I walked into the classroom, before people sat down, they heard a question: "What do you want from us?"
I looked over. It was a female prisoner who seemed to have a strong personality. She sat there with disdain. I froze, feeling forced into a corner. I thought, why did she provoke me like this?
I decided to answer her frankly. I said, I actually don't know why I will teach you here today, but one thing I know is that I am a very lucky person. I was given a talent for music since I was a child. Music has always been with me and has benefited my life. I want to share this "wealth" with you. No one forced me, this is what I demand of myself.
After saying this, the whole classroom was silent. Her expression suddenly changed, and she became very positive ever since.
My first time in prison for teaching, which lasted for two and a half years, was in the women's prison in Shakopee, Minnesota.
In the United States, more than one-third of prisons are private. Since it is not managed uniformly, each prison has different regulations. Minnesota's state women's prison does not distinguish the seriousness of the crime. Here, murderers are on the same level as criminals who drive under the influence of substances.
For my personal safety, I chose the women's prison to try first teaching. I can't remember who told me that female prisoners will not hit you. Their weapon is emotion, and they will use emotion to "manipulate" you. Perhaps on the surface, they are very friendly, no different from those with strong social skills. You cannot tell that they are people who have done terrible things.
The deputy warden of the women's prison said that if 30% of men in the world decided to be good fathers and husbands, 70% of women prisoners here will not be in prison.
Before going into the prisons, the government conducted a background check on me. The most basic condition is American citizenship and no criminal background. Prisons also have requirements for dress code, such as not wearing clothes of the same colour as prisoners in prison, no bras with underwires and no tight pants.
All volunteers have to go through a full day of training, the main content is watching educational documentaries. A prison guard was sitting there supervising us. We must absorb all these materials and keep them in mind.
Strict screening and education of any entrant is an important measure to protect prisoners. Just like in a university, a professor and a student cannot fall in love. In prison, prisoners have no rights and no power. Anyone is superior to them, and it is easy to be bullied by strength.
Their perception of music is beyond my imagination. There is a 50-year-old female prisoner who is very talented in music and will make suggestions for remediation problems in class. I wrote her suggestion on the whiteboard. I was surprised to find that her plan sounds better than mine.
I remember a prisoner was pushed in a wheelchair. At first, her face showed an arrogant expression of "I have never seen anything like this in my life". However, after the class, when everyone started to applaud, I saw the prisoner in the wheelchair in the corner who was trying to stand up with both hands on the wheelchair armrest. I could feel her excited.
I usually go to the women's prison three days a week. There are 12 prisoners in one room. We are sitting in a classroom and can have a very direct conversation.
They gradually developed trust in me and began to tell me some of their experiences. There is a female prisoner who can't help talking and writing poems all day. As long as you stand there, she will come and talk to you. But this is a "touch-free" prison. Inmates can't touch anyone else, so they can't shake hands or hug me.
In the later stage of teaching, my screenwriter friend Zhu Yi also participated in the project and was responsible for teaching them lyrics writing. Based on her teaching experience in prison, she wrote the script, I composed the music, and together we created a new opera – "It Rained on Shakopee".
This is a story about Mother's Day. There is a prisoner who has already become a mother. Every Mother's Day, her daughter comes to see her in the prison. It was raining that day, she waited and waited, but her daughter did not come.
This opera premiered in 2017. Whether it was in prison or after it was performed in the opera house, many people in the audience were touched and cried. I have been engaged in classical music for more than 20 years, and it was the first time I saw such a scene. It was really touching.
I used to think that the prisoners were different from us. They seemed to be regarded as "prisoners." But when I went in and among them, I felt that they could become anyone, curious for knowledge, and with the emotions of ordinary people. I think if they can get the understanding of good people and good people since they were young, maybe they wouldn't be like this.
The opportunity to teach in prison came five years ago.
In 2015, former US President Barack Obama created a pilot project to allow a certain number of prisoners to receive grants. More than 200 universities in 47 states offered educational programs for prisoners to help prisoners obtain degrees in prison. This would help them earn a living after being released from prison and reduce the rate of recidivism.
New York University is also one of the participants in the project. I was doing PhD research in the Music Department of the School of Arts and Sciences at New York University. I saw the recruitment notices posted by various colleges. I thought it was a very interesting challenge.
I am a person who is not afraid of difficulties. I wanted to put some of my ideas in popularizing music teaching into practice in prison. A few months after the project application, I wrote a part of the lesson plan and a small etude, preparing to use clapping hands to realize teaching without musical instruments.
Prison education can not only improve the overall quality of prisoners, but also save the government a lot of money. For every dollar spent on prison education, you can save four to five dollars in prison expenses.
Unfortunately, New York University cancelled music classes. They think that music is not very useful for these prisoners who are about to be released, because the most important task after release is to find a job.
But a seed was planted in my heart.
Later, I learned that there is an art fund project in Minnesota specifically for artists in New York City. I submitted the application and successfully got funding.
I found the director of the foundation who went to the prison with me to meet the deputy warden. As soon as I entered the conference room, the deputy warden told me that my interview project had been stopped. The room fell silent, no one knew what to say next.
I said casually, 'I think I have done so many things, and I have troubled you very much, and I am very sorry.
Anyway, here I am, so I might as well serve as a volunteer to give prisoners music education.'
As soon as the word "education" was mentioned, the deputy warden immediately gave me the "green light."
Afterwards, I redesigned the entire project with education as the main line and got approval without resistance.
It dawned on me that for more than a year, I was like Sisyphus, pushing the rocks up the slope all day, and then they fell. If you don't know what to do next, try this, try that, and see which one works. It turned out that everything is based on one small word.
During the two and a half years at the Women's Prison in Minnesota, I took the time to go to a men's prison in Georgia, Walker Prison. It was a project of my colleague Holly, who invited me to write a sonata for double violin. She is a violinist, and she goes to jail about two to three times a year to give inmates music lessons and hold concerts.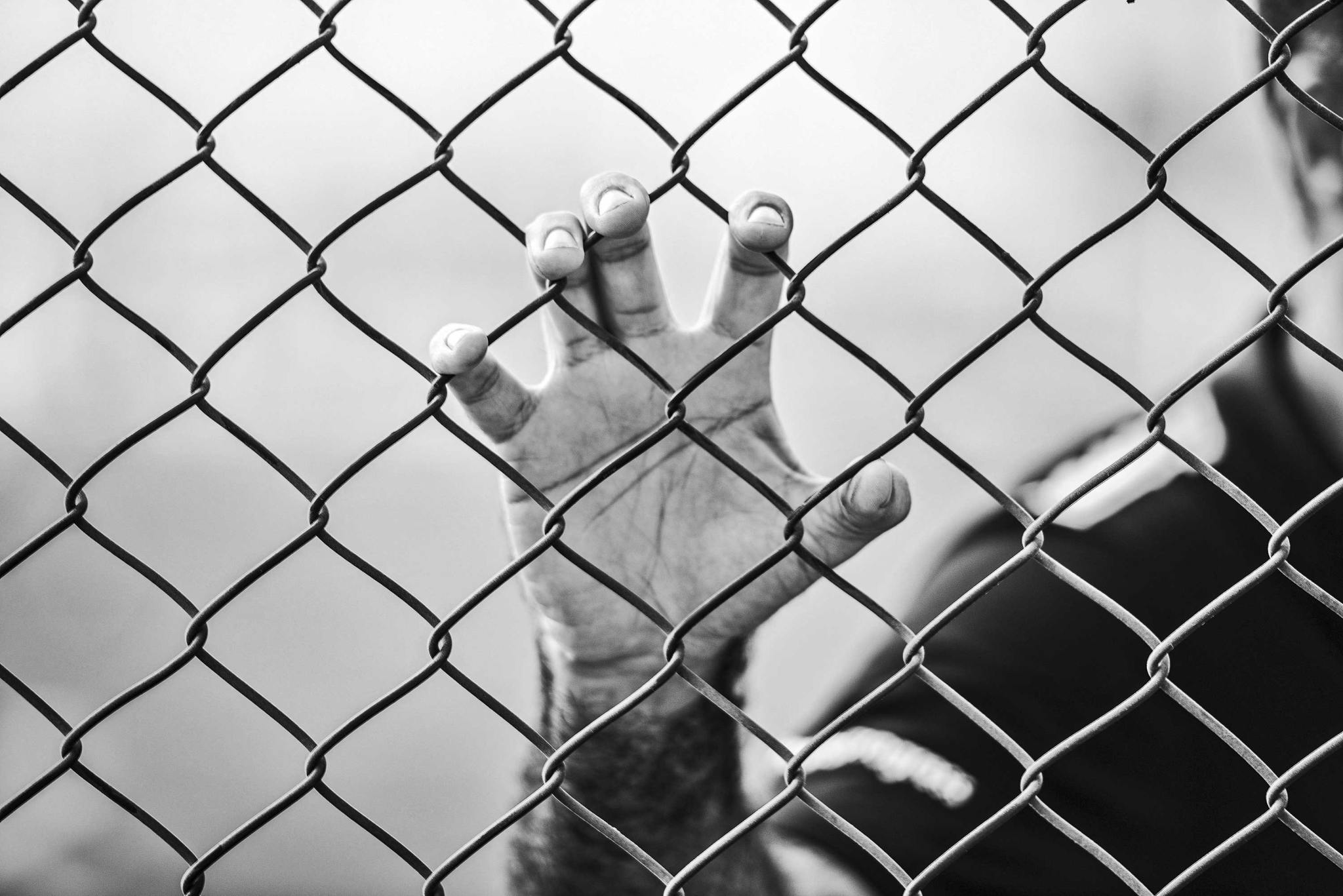 This is a prison based on religion. Prisoners follow the pastor in class and worship every day. They can also listen to radio and music and take hands-on workshops. Their manual skills are superb. As soon as you enter the gymnasium lobby of the prison, you can see a memorial to the victims of the Vietnam War. It was made of cardboard boxes by prisoners, with tens of thousands of names written on it. They also use paper boxes to make off-road vehicles and violins. All the artwork is incredibly delicate.
These prisoners also learned the art of painting. I remember that after I performed in this prison for the first time, a prisoner got inspiration after listening to me. He went back to paint an oil painting and asked the priest in the prison to help send it to me from the prison.
The second time I went to the show, he drew another picture and gave it to me.
What crime did he commit? One day, he drove to the gas station and shot and killed the Filipino immigrant who was talking to him for no reason. It is hard to imagine that someone who looks normal, seems to have no tendency to violence and has such a good level of painting, can do such a thing.
I have been thinking about this problem for a long time, but I still haven't figured it out.
Now these two paintings are both in my closet."
Source: news.ifeng.com.
Worked on the article: