China news 28th March 2022
This week, we get to know a group of extraordinary Chinese heroes, from the least fortunate regions becoming stars in the international arena.
"Can you take a look at our photos?" Liu Ziqi and Chen Zihao asked reporters after they completed a set of dry skating training together.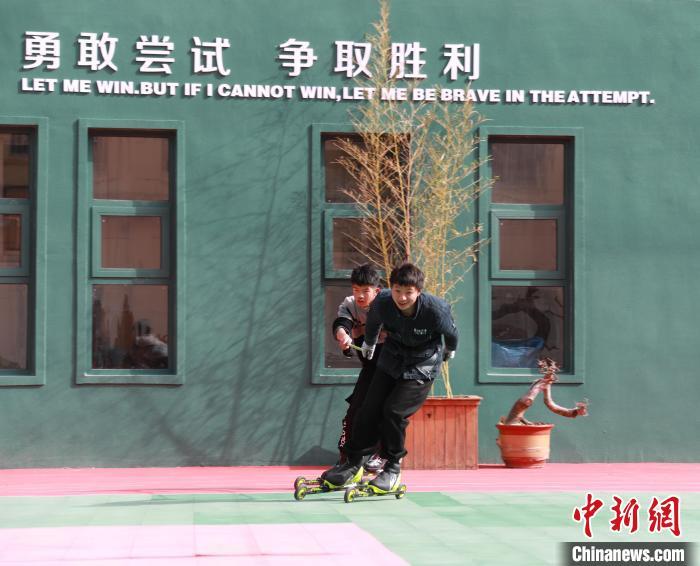 "Look, the posture is very powerful!" After receiving a positive answer, the two smiled shyly at each other, and then carefully looked at the photos in the camera. After seeing them, the two of them smiled again and rushed into the training team with three steps and two steps.
There are more than 100 disabled teenagers living in the Luanchuan County Special Education School in Luoyang, Henan, located in the Funiu Mountains. They learn life skills, cultural knowledge, as well as special courses such as sports, percussion, and handicrafts.
More than 30 children including Liu Ziqi and Chen Zihao practise skiing here. Over the years, they have walked out of the mountains, participated in many competitions, and won many awards.
Pei Fuxin, who is to represent China in the 12th World Winter Special Olympics, is also in the team, with a simple, honest and innocent smile on his face.
As the pace of training accelerated, Pei Fuxin made a mistake and fell. "It's a big somersault!" Lying on the ground, he first turned his head to explain to the camera, then patted the dust on his body, smiled and stood up slowly, staggered a few steps, and started training again.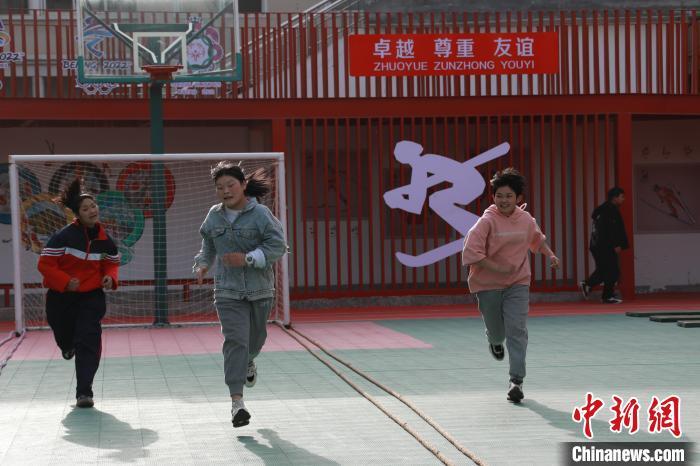 Pei Fuxin, from deep in the mountains, entered the school at the age of 8 due to autism and intellectual weakness. In seven years from difficulty communicating with people to communicating with people confidently, he has made the leap from not leaving home to be about to go abroad.
In 2015, Beijing obtained the qualification to host the 2022 Winter Olympics and Winter Paralympics. Due to its geographical and climatic advantages, Luanchuan County has skiing conditions. For a time, ice and snow sports became popular here.
Four years later, learning that Heilongjiang Province will hold special Olympic-related winter sports competitions, Wu Yongjun, the principal of Luanchuan Special Education School, signed up more than 20 children including Pei Fuxin.
Wu Yongjun said, he didn't know much about ice and snow sports at the time, let alone participating in sports competitions, "but no matter how difficult it is, you can't give up the opportunity to go out."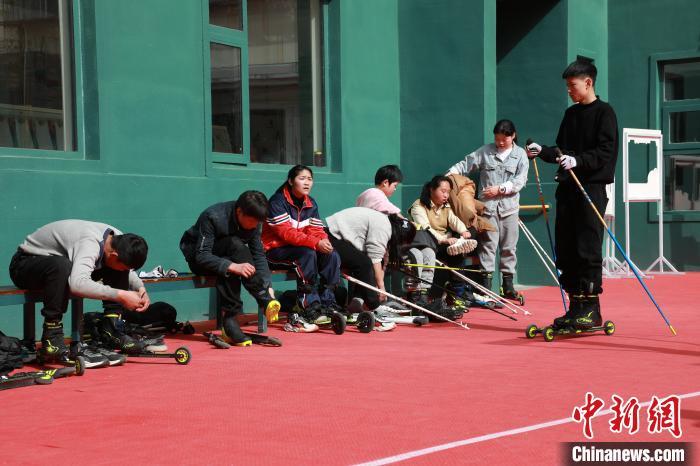 The school set up a coaching team led by the retired vice-principal Wan Qingya, and took the children to start the ice and snow journey of the "South and North War". Many children took the train to leave the mountain for the first time and asked, "Is this the way the train is? This is the Northeast?"
The physical fitness teacher helped the children develop their balance, while Wan Qingya instructed them to practise postures. He had to follow the video to learn first, and then demonstrated it to the children over and over again.
After a period of dry land training, the children began to practise regularly on the ski slopes in the mountains.
Wan Qingya said that the children would ask him to comment every time they skated around. "Keeping up encouragement can prevent them from becoming bored due to loss!"
Wan Qingya said, what she didn't expect was that over the past few years, more than 30 children have walked out of the mountains one after another, and won 60 in competitions such as the 4th China Disabled Ice and Snow Sports Season. Remaining medals.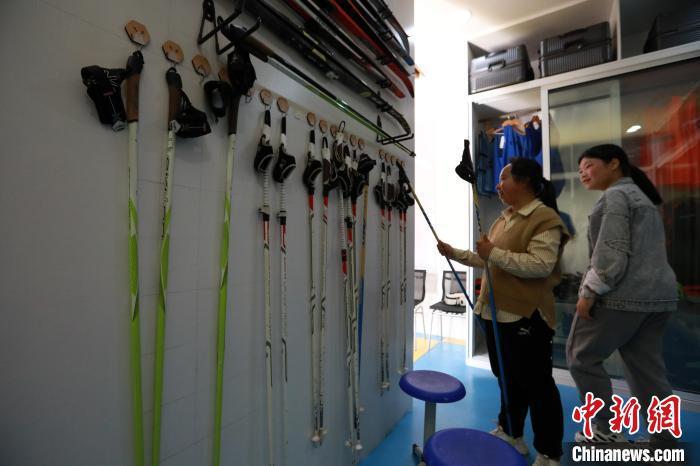 Outside of the competition, the children also went to many places they had never been to and saw many things they had never seen before. Wan Qingya said that in a museum in Jilin province, the children stayed for a whole day and did not want to leave. This also makes the school more determined to take children to more places to participate in the competition.
Jin Yingying, a school teacher, said that with the broadening of their horizons, their personalities became more and more cheerful, and they were willing to share their hearts with others." From self-isolation to sunny self-confidence, they are enough to integrate into society and embrace life like ordinary children."
The school's Olympic Sports Centre displays the certificates and medals that the children have won, witnessing their transformation from not leaving home to going abroad, and it has become a true portrayal of China's special education.
According to the World Health Organization, there are approximately 1 billion people with disabilities worldwide. Statistics released by the China Disabled Persons' Federation show that the total number of disabled people in China has reached 85 million.
Wu Yongjun said that special education schools help them absorb experiences, regain confidence, and learn to love and be loved through art, sports and characteristic courses closer to life.
Source: gongyi.ifeng.com.
Worked on the article: