China News 29 August 2022
We read a lot these days about population decline. Many countries believe they will be adversely affected by their shrinking population. Strangely, most of those countries also put limits on new work permits and immigration. Hong Kong is no different.
We read a lot these days about population decline. Many countries believe they will be adversely affected by their shrinking population. Strangely, most of those countries also put limits on new work permits and immigration. Hong Kong is no different.
Hong Kong's population is going down, how might the government try to "bounce back"?
The Census and Statistics Department this week announced the provisional figure for the local population in mid-2022 at 7,291,600, a decrease of 121,500 or 1.6% from the middle of last year. Among the population decrease, 26,500 were natural declines (i.e. births minus deaths), accounting for 21.8% of the total; while net immigration (i.e. immigration minus emigration) was a decrease of 95,000, accounting for 95,000, in all about 78.2%.
The floating population accounted for only 2,200 of the lost population, reflecting that the vast majority of the lost population are permanent residents, which will have long-term social and economic impacts. The loss of 1.6% of the total population in just one year is a huge number that deserves the attention of policymakers.
Both natural loss and immigration have deteriorated. The number of births continued to decline, from 59,500 in mid-2017 to 35,100 in mid-2022, a drop of nearly one-third. The death toll continued to rise, from 45,400 in the same period to 61,600, an increase of more than 30%. This makes Hong Kong's natural population growth turn from positive to negative within five years, entering a cycle of natural population decline.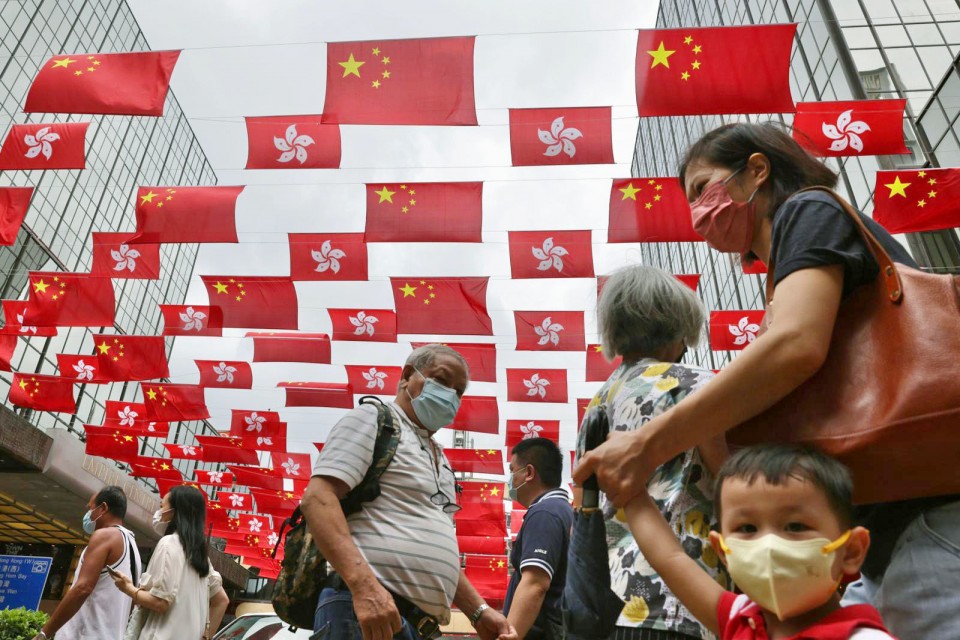 After 2019, many citizens chose to leave Hong Kong to live in foreign countries. In terms of immigration figures, the number of net immigrants has changed significantly from an increase of 42,400 in mid-2017 to a decrease of 95,000 in mid-2022, with a gap (between positive and negative growth) of nearly 140,000 in five years. Among them, the one-way permit (mainland people joining families in Hong Kong), which is the main source of immigration, has also dropped significantly from 55,700 to 18,300, while the local net immigration of non-one-way permits has greatly increased from a decrease of 13,300 to a decrease of 113,200, an increase of nearly 8.5 times.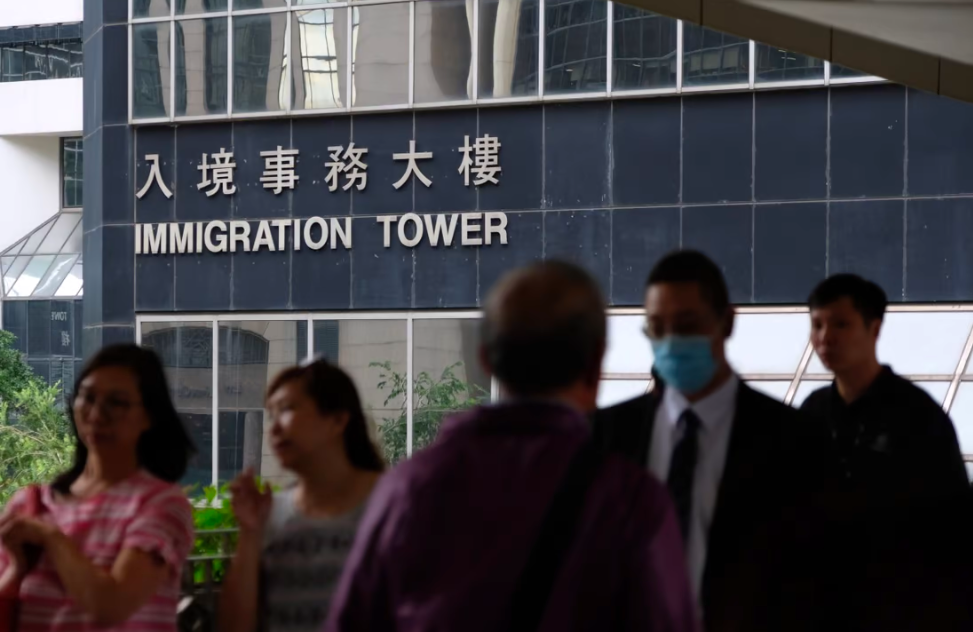 The distribution divided by age presents the problem of aging. The dividing line for gains and losses is 55 years old - the over-55 age group is making up an increasing proportion of the population, while the under-55 age group is becoming less and less. Among them, the proportion of 65-69-year-olds has increased the most in the past decade, from 3.7% in mid-2012 to 7.1% in mid-2022, an increase of as much as 3.4 percentage points. The 20 to 24-year-old age group experienced the greatest decline, falling 2.4 percentage points from 6.4 percent a decade ago to 4 percent.
Attracting talent to Hong Kong is vital for development, as we all know. The rapid population decline is not a good thing for society and the economy, especially the common problems of advanced society such as aging will shackle development. In terms of natural population decline, various policies have been introduced around the world to stimulate fertility, but no successful cases have been seen so far.
It is not easy for Hong Kong to introduce effective policies. The mainland has also introduced a new "three-child policy" in the face of population decline in recent years, but it remains to be seen how effective it will be. The most likely way to improve the problem of population decline in the short term is to attract immigration. In the past, the immigration population of Hong Kong was mainly the one-way permit, but the one-way permit (OWP) has many problems and is not a good way to replenish the population.
One issue is that although permit holders can supplement the labour force as many as 11.6% of OWP holders over the age of 15 have no secondary education, and only 19.8% hold post-secondary education. degree. Most of the new immigrants are self-reliant, but their education level means that they can only work in lower-skilled jobs, which is inconsistent with the future development direction of Hong Kong's economy driven by innovation.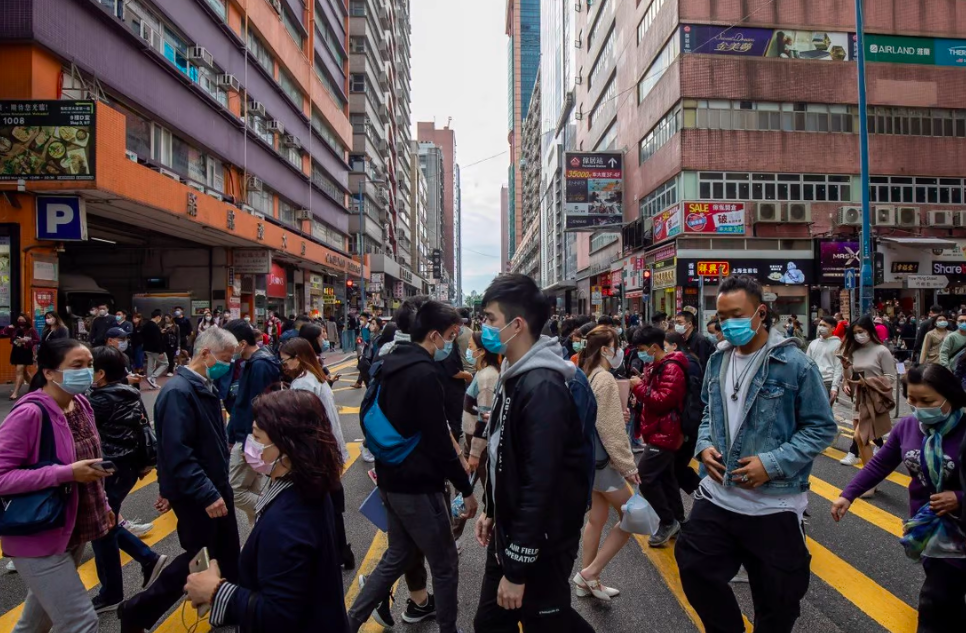 Moreover, with the rapid development of the mainland economy in recent years, the cross-border marriage pattern of marrying into Hong Kong has become increasingly weak. Even the recent cross-border married couples can choose to return to the mainland for reunion, not necessarily to come to Hong Kong.
The number of one-way permits entering Hong Kong has shown a downward trend. From 2012 to 2021, only 392,200 people came to Hong Kong with one-way permits, while there were 456,200 people in the 10 years from 2002 to 2011. The high cost of housing in Hong Kong makes it difficult to attract talents to Hong Kong.
The number of people immigrating to Hong Kong under the Quality Migrant Admission Scheme begun in 2021 will reach 2,000; the number of non-local tertiary students will reach 13.254. Although both are on the rise, the number is still limited, not even sufficient to fill the natural loss of population.
The main factors to consider when talented people choose to migrate are nothing more than the local quality of life and development opportunities. However, the cost of living in Hong Kong has always been one of the highest in the world, especially the cost of housing. Now development opportunities are narrow because the economy is so concentrated in a few industries. To attract more talent to Hong Kong, the government must not only focus on the talented individuals themselves, but also reform the society in all aspects, such as solving the housing shortage problem, striving to reduce the cost of living in Hong Kong, and promoting the development of key new industries to increase the number of high-tech jobs opportunities. If the reform is successful, it will not only attract overseas talent, but also encourage Hong Kong citizens to start a family, and fundamentally reverse the structural problem of the aging population. This requires a lot of policy coordination, and the government should actively plan for this.
Source: hk01.com.
Worked on the article: