China news 2nd November 2020
This year's "Double 11" seems to have come earlier than before. Shopaholics have a grievance about some people stay up late to make money. But some people stay up late to spend money. At the beginning of October, the Double Eleven shopping carnivals of major e-commerce companies have started one after another, and the express delivery volume has soared. According to public reports, on October 18, the 60 billionth express mail was officially made in 2020. Only 38 days had passed since the 50 billionth express.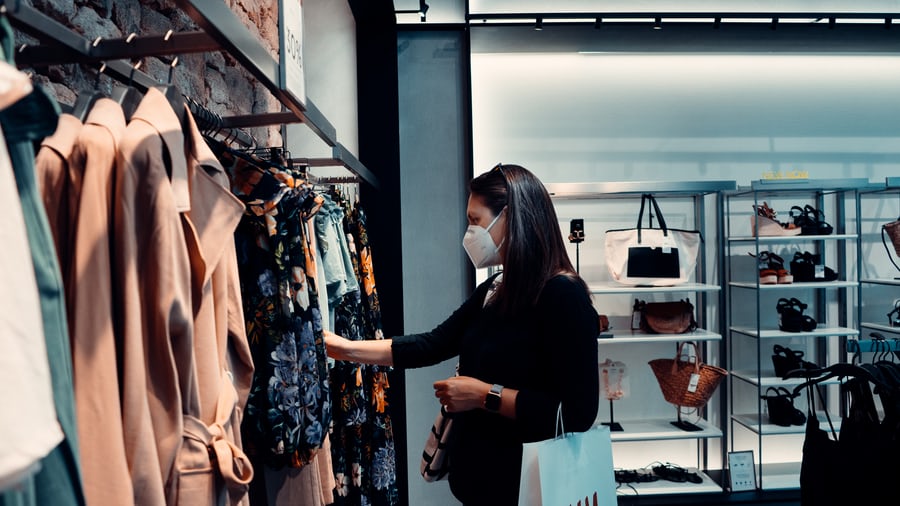 Online shopping volume due to the epidemic has surged: the growth rate of China's express delivery industry in the first three quarters reached a three-year high.
Behind the tremendous vitality and potential of the express delivery industry is the progress of e-commerce platforms themselves over the years. Even if there is no epidemic or even "Double 11", the growth momentum of the express delivery industry may not be so strong, but it will still exist. Pinduoduo has become the country's largest agricultural product e-commerce platform. Its CEO, Chen Lei, recently revealed when attending the National Poverty Alleviation Award Commendation Conference that the average number of packages sent by Pinduoduo every day has exceeded 70 million. Around the October holiday, Pinduoduo's daily peak order volume exceeded 100 million largely related to agricultural products. The e-commerce era has arrived.
In addition to the record high growth rate, there is a factor that cannot be ignored – revolutionary changes in payment methods. Mobile payment represented by WeChat payment has become users' preference. Driven by algorithms and the logic of "finding people for goods", e-commerce combines data generated by users' purchase behaviour with data generated by social interaction to generate greater value.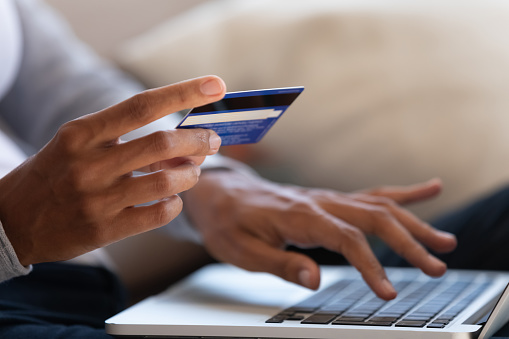 With the growth of transactions and the increase of cases, the system is constantly optimized to form a transparent and fair environment, which can "convince people with reason." The express lifestyle is becoming an important influencing trend of the e-commerce industry. "Love to buy and love to return" is one of the biggest characteristics of the current express life. Returns and exchanges account for a large part of the express delivery. 2/3 of people have experienced this.
This is especially true for the post-90s and post-00s. The first post-90s are 30 years old and the post-00s have grown up. The former is gradually transitioning from campus to workplace and family. Whether it is receiving or sending, it has formed its own behaviour. More and more people prefer to receive goods by express delivery and consider whether to include this service as an important option for purchasing goods. This is especially true on Double Eleven.
Source: finance.huanqiu.com.
When you are old and can't walk anymore, who will guard you? Who will take care of you?
As aging in China continues to accelerate, the issue of elderly care has increasingly become the focus of social attention. This reporter recently visited many regions to explore new models of elderly care in various regions.
In September 2019, Fushun City built a home care centre in the community through government purchase of services. For more than a year, this fully functional elderly care centre has solved the worries of many elderly people in the community like Anyexing.
Three meals a day for the elderly are served in the elderly canteen of the elderly care centre, and each meal has government subsidies. The elderly care centre also opened a cheap supermarket, rice, flour, oil and food are available at low prices. The elderly can place orders through the phone or online. Someone delivers to the door. The centre provides free physical examination, physical therapy, chess and card rooms and other services.
"Since the establishment of this home care service centre, I have come here without problems, playing cards, singing and singing with my neighbours, and I don't have to worry about three meals a day, my son can rest assured, and I can rest assured!" An Yexing said with a smile.
Wang Xiaoxing, general manager of Liaoning Huiming Rehabilitation and Elderly Service Co., Ltd., said that their home elderly care service centre built with the Internet of Things and artificial intelligence can use big data to realize care of the elderly.
Fushun City is a city with more prominent population aging contradictions. The proportion of elderly people over 60 years old is about 28%. The local area is relying on government procurement of services and market-oriented operations, relying on the construction of home care centres to make the elderly thrive.
Rehabilitation aids help "lighten the burden" for both the elderly and children
"My mother always felt that she was a drag on her children, she didn't talk a lot, and I never saw her smile. Since using the centre, she can solve many problems on her own. Not only does she love to talk, but her physical condition is much better, and I am relaxed. That's a lot." Wu Xiaoru, who lives in Lihua 2nd Village, Tianning District, Changzhou City, Jiangsu Province, used to help his 92-year-old mother to get up, take a bath, and go to the toilet every day in order to save nursing costs. Especially at night, he had difficulty falling asleep with a sore back.
Last year, Wu Xiaoru went to the Changzhou Welfare Institute to register after seeing the promotion of rehabilitation equipment. Within a few days, the staff delivered a free hand-cranked nursing bed and anti-decubitus mattress to the home. After changing the bed, the mother's bed sore symptoms improved, and Wu Xiaoru could sleep peacefully.
While reducing the burden on the elderly and children, Changzhou's rehabilitation device industry has also been developed. At present, there are 78 large-scale production enterprises in the city, producing about 4,000 kinds of products.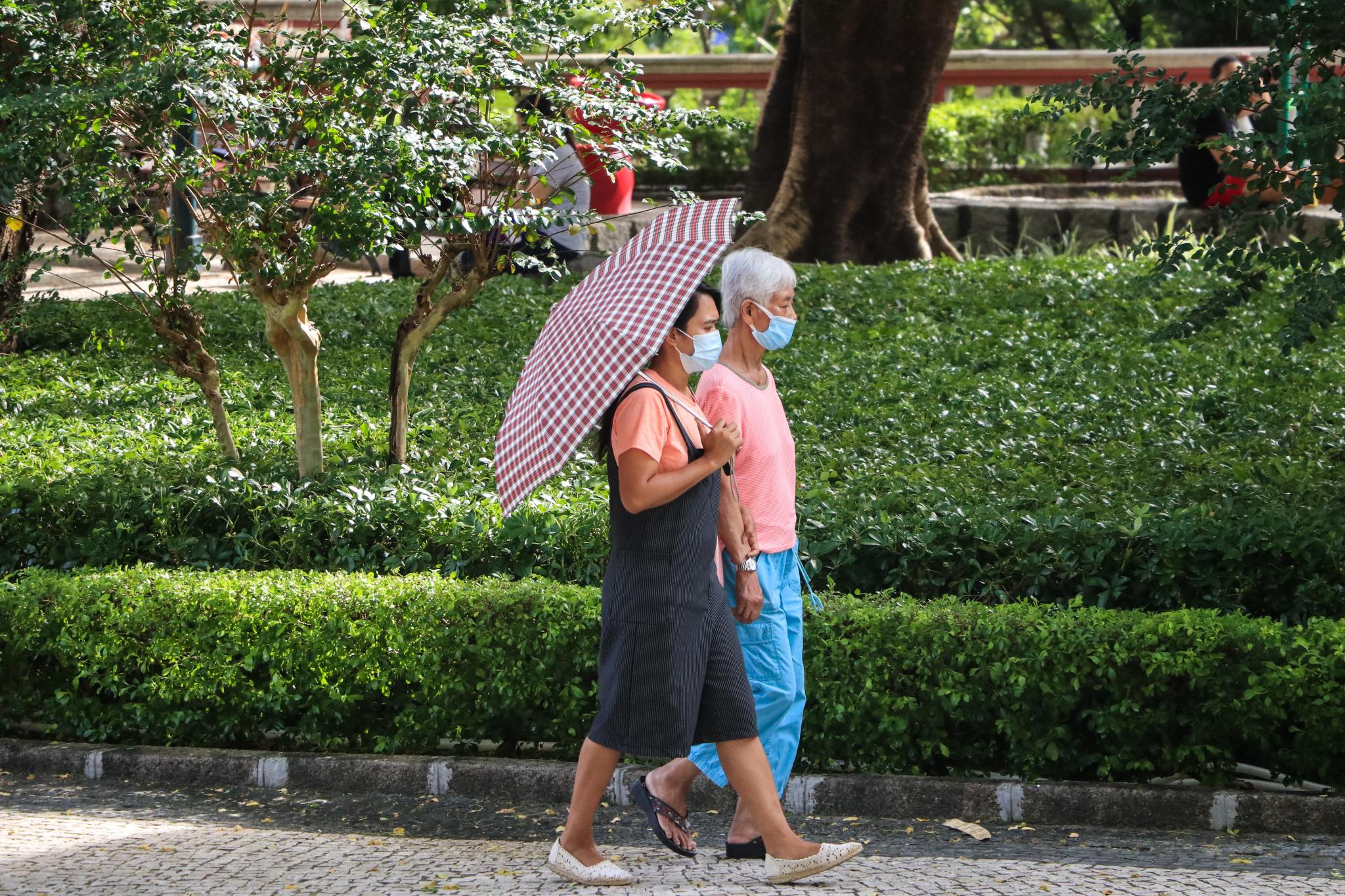 "Nearly 200 communities in downtown Changzhou can apply for rehabilitation aids at their doorstep." Wang Li, director of the Changzhou Civil Affairs Bureau, said, "Rehabilitation aids have become an important carrier for the disabled and the elderly to improve the quality of life."
Zhao Yequn has been an elder's ability assessor since last year. In addition to pre-auditing through the Internet and telephone, he also conducts home assessments and communicates face-to-face with disabled seniors and their families. "We want to evaluate the elderly from three aspects: perception and communication ability, self-care and activity ability, cognitive ability and mental state." The evaluation takes 20 minutes.
Li Banghua, deputy director of the Department of Elderly Care Services of the Ministry of Civil Affairs, said that the nation's elderly population will exceed 300 million. China will move from mild to moderate aging. At the end of 2019, 14.473 million elderly people nationwide were included in the urban and rural subsistence allowances]. More than 35 million elderly people enjoyed different types of elderly welfare subsidies. Source: xinhuanet.com.
The first generation of only-child parents are entering old age
How to organise 300 million people to provide for the aged
The impact of aging is rapidly emerging. As the first generation of only-child parents enter the ranks of the middle-aged elderly, China will usher in a wave of elderly care during the "14th Five-Year Plan" period.
The Ministry of Civil Affairs predicts that during the "14th Five-Year Plan" period, the country's elderly population will exceed 300 million, and China will move from mild to moderate aging. How to take good care of these elderly people so that they can enjoy their twilight years is an important part of the "14th Five-Year Plan" under development.
Liu Guangjun, deputy director of the Employment and Social Security Research Centre of Tsinghua University, believes that China's aging rate is too fast. The supply of medical resources and rehabilitation care resources cannot keep up with the increase in the number of elderly people. The idea of nursing should shift from the disease management to lengthening the healthy years of the elderly and guide them to actively put health management forward.
According to the Ministry of Civil Affairs, in 5 to 10 years, the first generation of only-child parents in the country will enter middle and senior age. China will usher in a wave of elderly care, and elderly care services will face greater challenges and tests.
The era of longevity has also come. The number of centenarians in Shanghai exceeded 3,000 for the first time. Since 1953, the number of centenarians in Shanghai has increased from 1 to 1,000. It took 58 years. From 1,000 to 2,000, it took 6 years; from 2,000 to 3,000, it took only 3 years. From 2000 to 2019, the population of 100-year-olds in Shanghai increased by 7.9 times, with an average annual growth rate of 12.2%.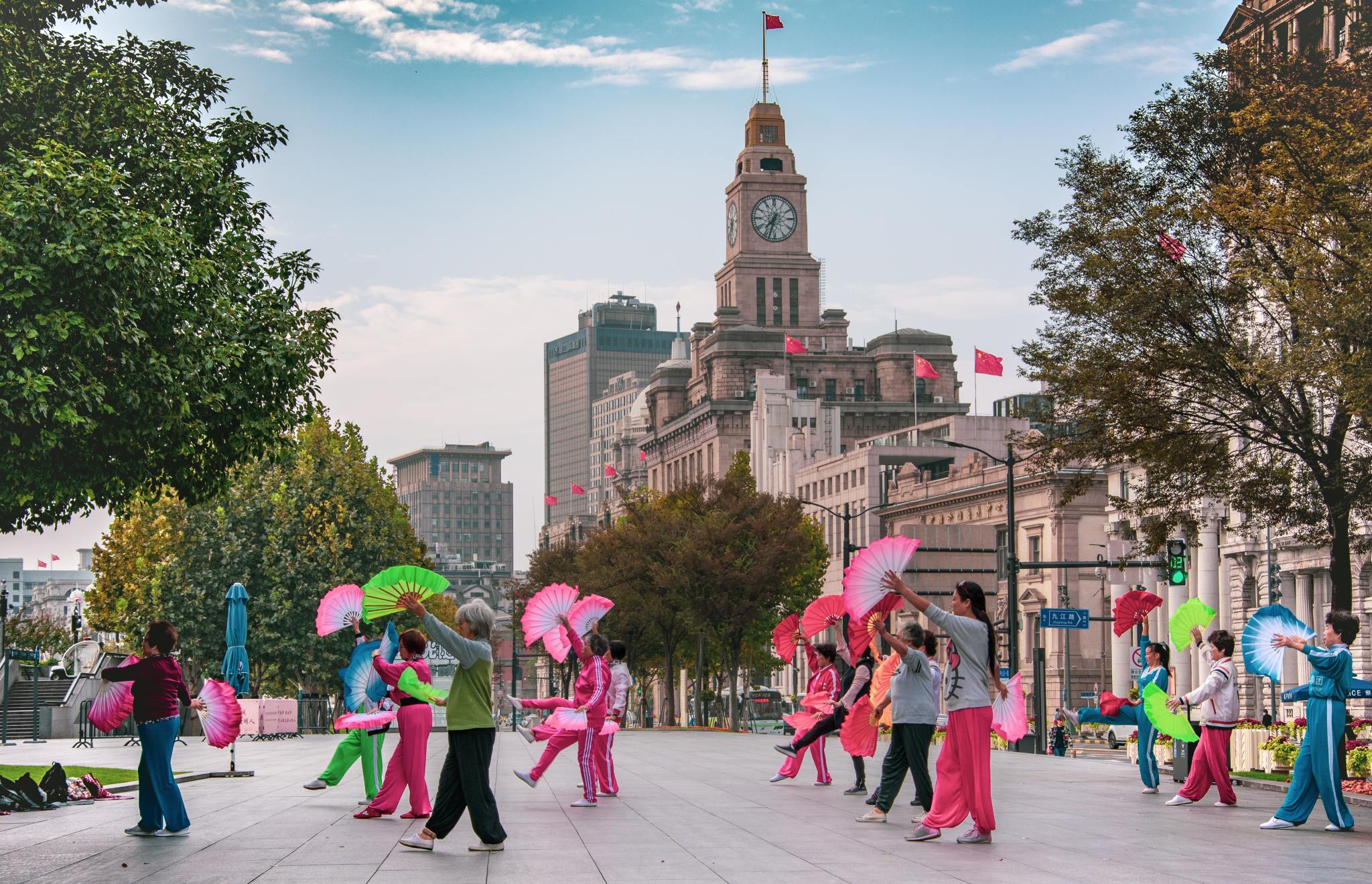 Although old people live longer, their quality of life needs to be improved. Data from the National Health Commission shows that the average life expectancy of Chinese residents in 2018 is 77 years, but healthy life expectancy is only 68.7 years, with an average illness period of 8.3 years.
This poses new challenges to the supply and distribution of resources in society. Liu Guangjun said that although China has built many hospitals in recent years, per capita medical rehabilitation resources are still very scarce. For example, according to international standards, there should be 50 professionals per 100,000 people, while China has only 3.6. The growth rate of the elderly is faster than the supply of care.
Two-thirds of the 253 million elderly over 60 years old are living with illnesses. But the current supply of the elderly medical service system is generally insufficient. We must vigorously develop socialized medical care.
A recent research report shows that China's demographic structure will undergo profound changes. Soon per capita income will be close to the level of high-income countries. The increase in consumption rate and consumption upgrade will become more obvious, and medical consumption will also reach a new level. During the "14th Five-Year Plan" period, there will be great demand for old-age service social insurance, standardized old-age service, community old-age care, home care, old-age service informatization construction, and old-age medical equipment.
Taikang Insurance Group President Liu Tingjun said that" "The combination of medical and elderly care, is an elderly care community that combines elderly care (old) health (rehabilitation). This is a long-term strategic solution to the chronic disease challenge in the age of longevity."
The director of the Employment and Social Security Research Centre of Tsinghua University, believes that the real goal of medical care and care is not to provide for the elderly in hospitals or nursing homes, but to provide chronic disease management and health management for middle-aged and elderly people, as well as the various care needed by the elderly.
In response to the aging of the population, it is not enough to rely on the efforts of the government and enterprises. Active aging must be advocated, and the supply of medical resources and rehabilitation care resources must not be relied on. Instead, the initiative of the elderly must be used, and health management must be prioritized to extend the health of the elderly.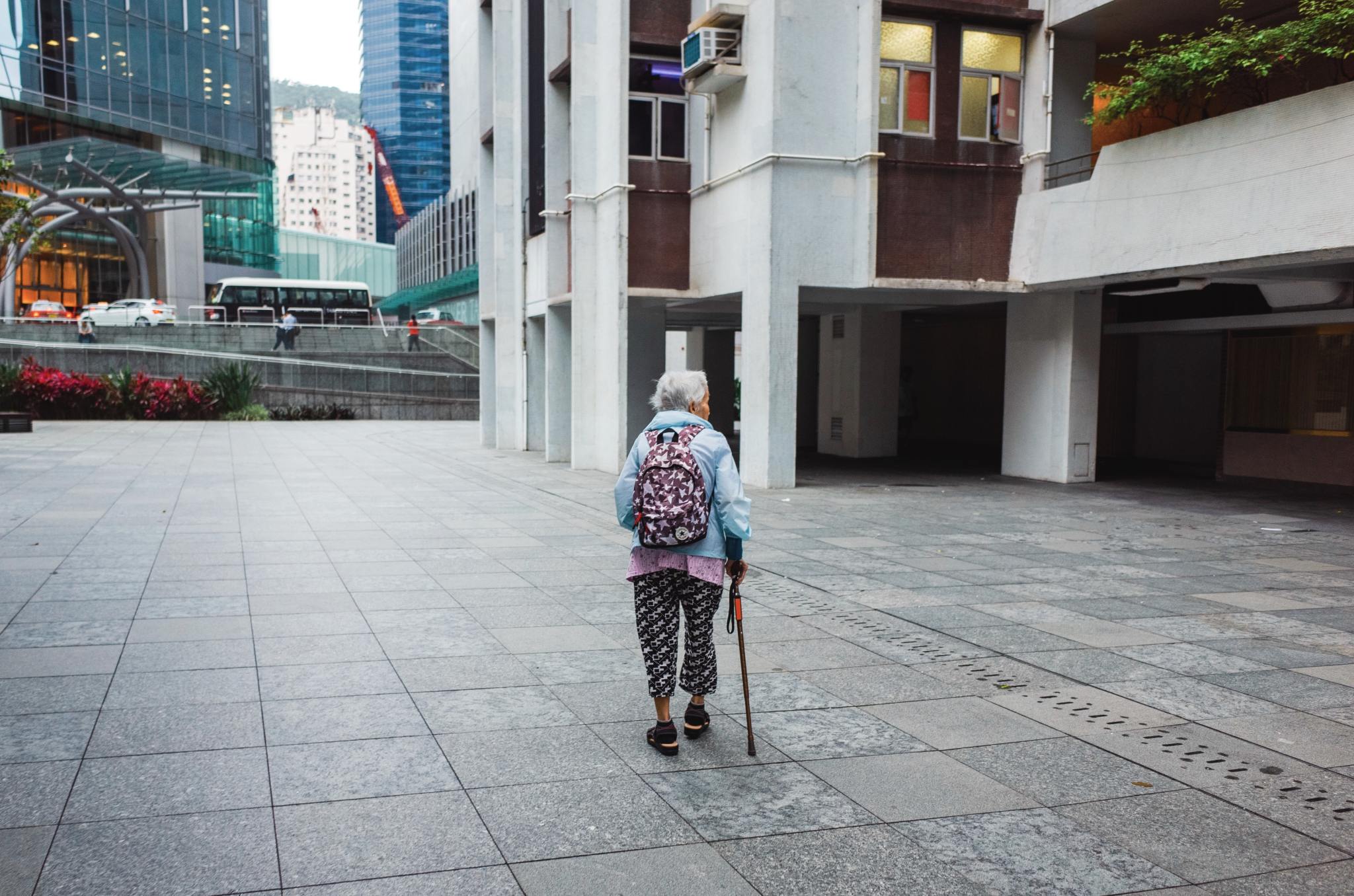 For individuals, it is necessary to strengthen preparations for ageing throughout the life cycle. On the one hand, it is psychological and spiritual preparation, and the other more important is the reserve of material wealth. In addition, the entire society must also reserve wealth to prepare for future retirement.
Source: chinanews.com.
Worked on the article: