China News 3rd January 2022
An abandoned young girl who has never forgotten the 'father'
Our first news story in 2022 is a touching one of an abandoned young girl who has never forgotten the 'father' who found and adopted her.
Her former Head Teacher writes:
Her tough life experience, strong spirit, sincere filial piety, and love and kindness impressed many people.
In August 1998, on the way home from his village, Liang Xianjiang, a villager in Pingmu Village, retrieved a baby girl who had been abandoned in a cardboard box. He was a lonely widower with financial difficulties and nearly sixty-years-old.
In 2004, Liang Xianjiang was paralyzed in bed without money, so he told Liang Yan about her background and asked her to find her biological parents.
Although only 6 years old, Liang Yan insisted: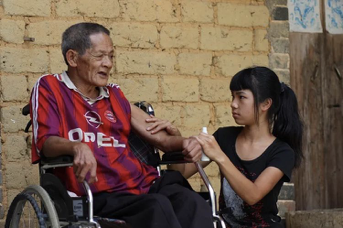 After that, Liang Yan took on all the housework, cooking by burning fire, raising chickens and feeding ducks, holding a hatchet about the same length as her own arm and going uphill to chop wood…
In order to subsidize the family, she also learned to weave. She was ingenious and could make a basket in two hours, "you can earn two dollars."
Although life was unsatisfactory, Liang Yan was not afraid of hardship. She woke up in the dark and travelled back and forth 12 kilometres every day, taking care of both going to school and taking care of Liang Xianjiang. In June 2012, she was admitted to the top middle school in the county with excellent reputation but in order to continue to take care of Liang Xianjiang, she chose to stay in her home town to study in junior high school.
In October 2012, Liang Xianjiang's condition deteriorated and he lost the ability to take care of himself.However, with the help of the Party, Government, and caring people, Liang Yan and Liang Xianjiang's livelihood was guaranteed.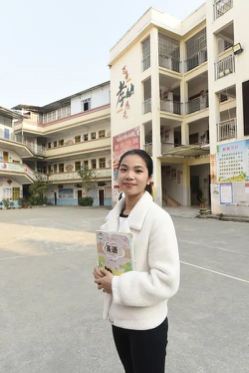 In September 2018, she successfully entered university. Liang Yan insisted on getting up at 6:30 every day to Title Check Manage Item Duplicate Expand Collapse Move Up Move Down Remove Paragraph heading Paragraph title Heading Titleread English. At the same time, she also earned living expenses by doing part-time jobs.
In June 2021, after graduating from university, Liang Yan chose to return to her hometown to teach and become a substitute teacher for her alma mater, Pingmu Town Central Primary School.
Speaking of going home as a teacher, Liang Yan's eyes were bright, "I also hope to be as good as Teacher Liu Hui. Teachers and contribute my small efforts to education in my hometown."
Source: news.ifeng.com.
Chinese railways update
Today, China has the longest commercial maglev transportation network and the most complete. Of the five maglev train lines currently in operation in the world, China runs three of them. The first part of this story updates us about the latest developments. We also cover the new, more conventional, high-speed train network in China.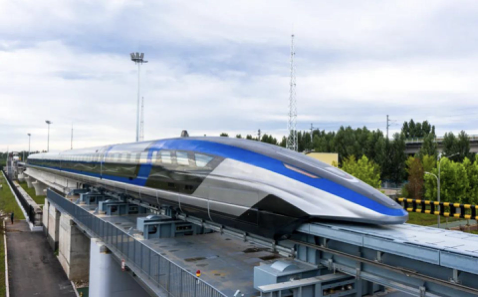 Magnetic levitation has been continuously researched in China for more than 20 years. China has established a complete technical system and industrial chain. It has also developd independent research and development, manufacturing and testing capabilities. It has mastered a full set of technologies and has the highest degree of maturity.
Maglev trains originated in Germany. The magic of maglev transportation lies in the integration of trains and tracks. The non-contact passage of the trains above the tracks prevents the train operation from being affected by severe weather. It also reduces the vibration and noise of train operation, eliminates the hidden danger of derailment or accidents in operating trains, and reduces the life cycle cost.
In the early 1980s, China began to study low-speed normal conductive magnetic levitation trains. Southwest Jiaotong University completed China's first magnetic levitation railway test line in October 1994 and carried out manned test of magnetic levitation trains at the same time.
Ten years ago, on December 31, 2002, the Shanghai Maglev Train Demonstration Line, the world's third maglev train line, was opened to China. At that time, it was also the only commercially operated high-speed maglev train line in the world. In May 2016, the Changsha Maglev Express train with a speed of 100 kilometres per hour developed by CRRC Zhuzhou Electric Company was launched. The express line connects Changsha South Railway Station and Huanghua Airport, with a total length of 18.5 kilometres. It is the first magnetic levitation commercial operation in China solely using Chinese technology.
In April 2021, the world's first 160-kilometer-hour embedded magnetic levitation transportation system attracted many visitors. Compared with other urban rail transit systems, it can save about 10% of construction costs and more than 30% of operational maintenance costs. In addition, its acceleration, climbing ability, turning radius and other indicators have great advantages. At the same time, the train is more stable, and the noise generated is less.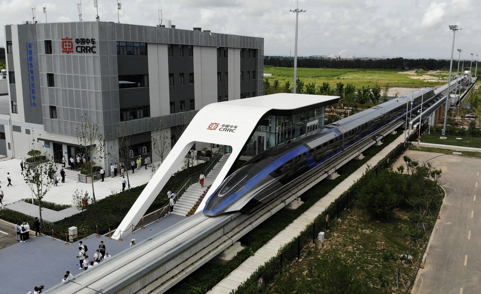 A locally developed 600-kilometer-high-speed magnetic levitation test prototype was launched in Qingdao, Shandong Province, in May 2019. It is currently the fastest ground transportation vehicle. It is the world's first high-temperature, superconducting, high-speed vehicle. However, China is also extending its other forms of high-speed rail transport.
On December 30 this year, the Anqing-Jiujiang section of China's Beijing-Hong Kong high-speed railway opened for operation. The Anjiu section of the Beijing-Hong Kong high-speed railway is an important part of the Beijing-Hong Kong high-speed railway network. It connects the Beijing-Hong Kong high-speed railway Shangqiu to Hefei and Hefei to Anqing sections with the Ganzhou-Shenzhen section of the Beijing-Hong Kong high-speed railway that has just been opened for operation.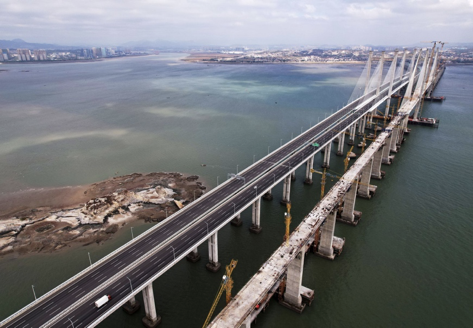 The operating mileage of China's high-speed railway exceeds 40,000 kilometres. The total operating length of China's railway network has exceeded 150,000 kilometres.
Source: dwnews.com.
Worked on the article: